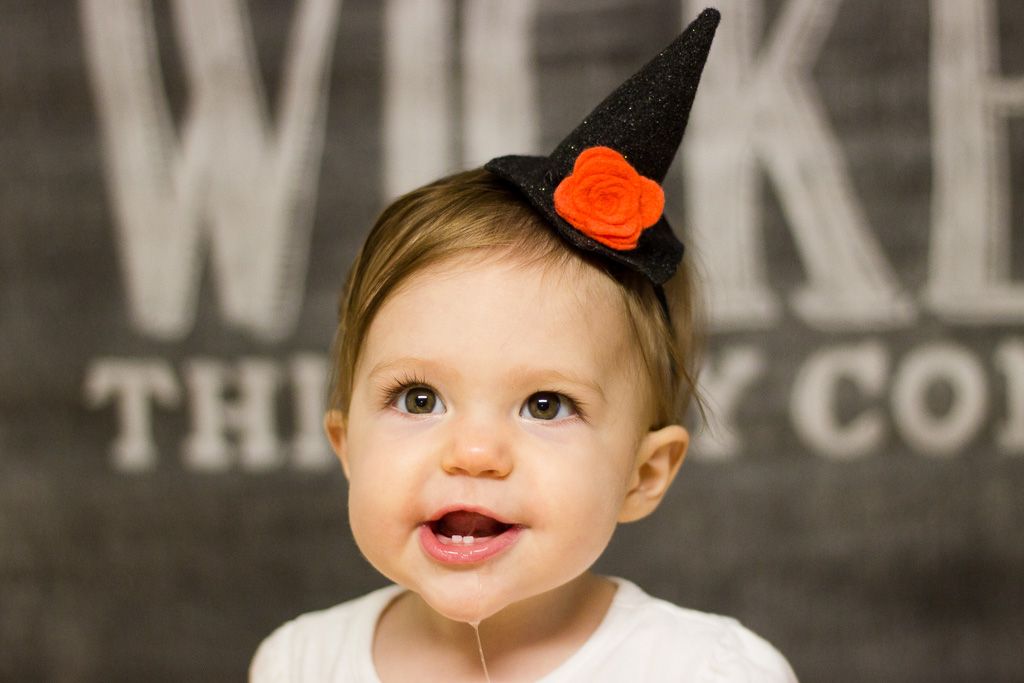 Happy Oktoberfirst! It's the first day of my very favorite month of the year. I decided to make it an actual holiday for our family, since I'm a mom and I can do that sort of thing. I also decided we would call it Oktoberfirst, sort of like Oktoberfest...but not. I know, I know, so clever of me ;). I was feeling extra festive in anticipation for October this year, so I made Claire a little witch hat headband and a Halloween shirt for her to wear all month long. I think she looks pretty dang cute in them, if I do say so myself.
We spent our Oktoberfirst with a trip to the grocery store this morning to pick up dogfood, carmel for dipping apples, and diet coke (you know, the essentials). Then we stopped by the craft store to pick up more thread for my sewing machine so I can finish up our Halloween costumes. After we got home I put Claire down for a nap and watched The Haunted Mansion while I did some sewing. If I wasn't already feeling the Halloween spirit before, I definitely am now :).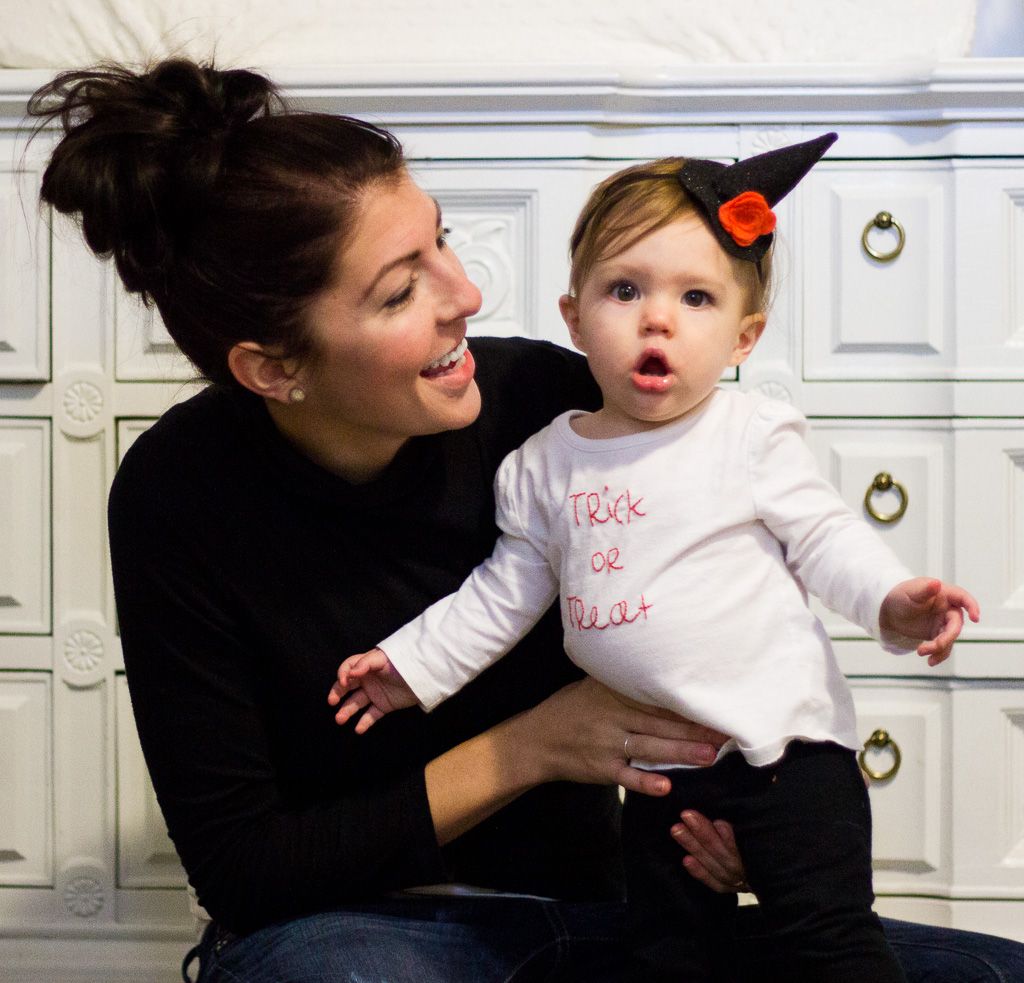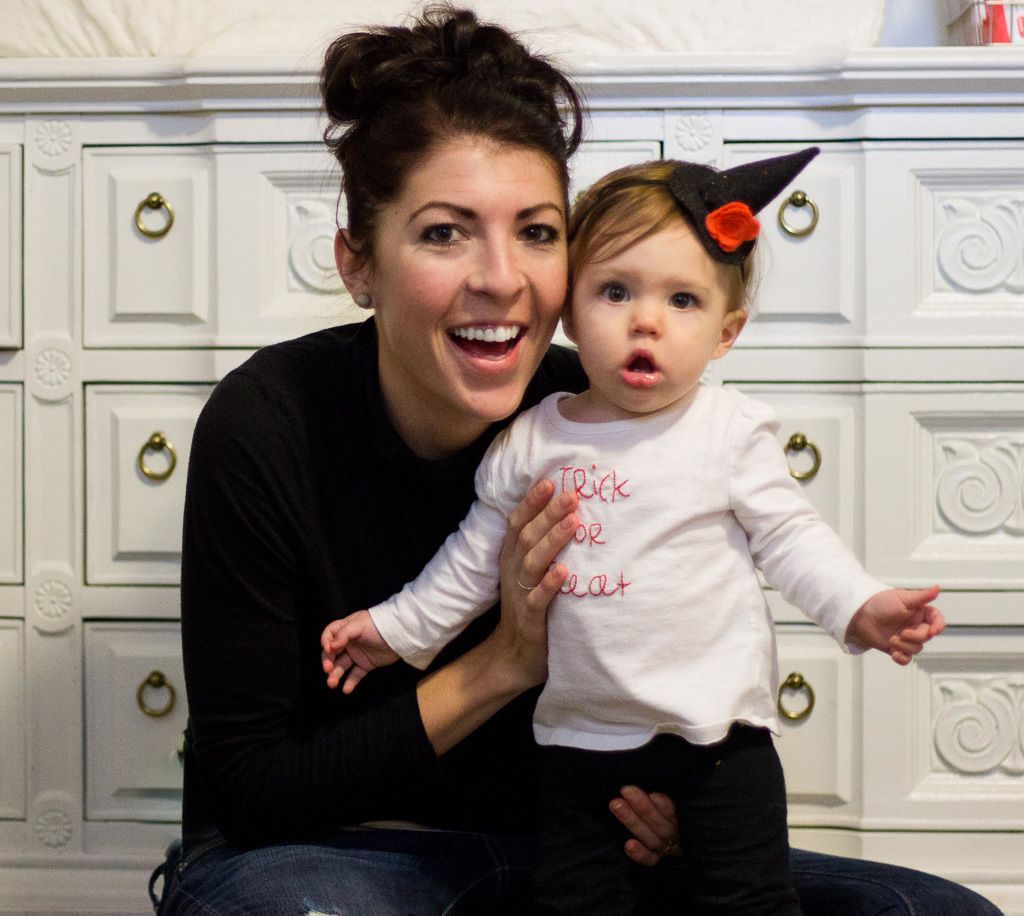 When Claire woke up from her nap we played around with the self-timer on my camera so I could actually be in a few pictures with her on our newly declared holiday. I was cracking up at the pictures afterwards. There are about ten of these and Claire has the exact same face in every single one. She was pretty intrigued with the beeping noise the camera makes while the self-timer is on.
We spent the rest of the day playing with toys, reading Halloween books, and Claire practiced walking up and down the length of the couch while we listened to the Monster Mash Pandora station.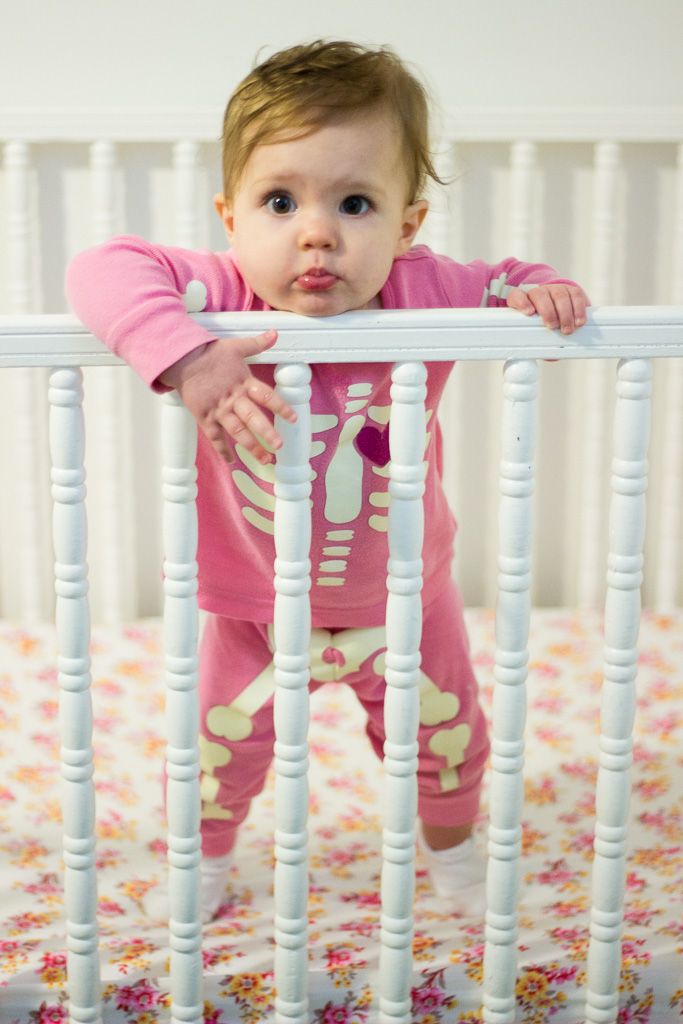 After dinner and her bath I put Claire in her newest pair of Halloween jammies. I had already ordered these pajamas for Claire before my mom gave her some, so now she is lucky enough to have 2 pairs to alternate between all month long. Now that this little skeleton baby is snoozing away I'm going to make some apple pie carmel apples and Bryce and I are going to finish the night off watching one of my favorite Halloween movies, Hocus Pocus. I really, really love this month. Happy Oktoberfirst!