Yesterday, for day 3 in our Halloween countdown Bryce had school really late, so it was just Claire and me. We watched
It's the Great Pumpkin, Charlie Brown
and ate pumpkin cupcakes with cream cheese frosting that I had leftover from the young men/young women Halloween carnival. Then we read a few Halloween books and I made sure Claire wore a pair of her Halloween jammies to bed. Claire really likes looking at pictures on the computer so I showed her all of mine and Bryce's costumes since we've been dating. I thought it would be fun to post all of our costumes from the past few years:
Halloween 2011- This was our first Halloween together after we had started dating. We dressed up as Peter Pan and Wendy.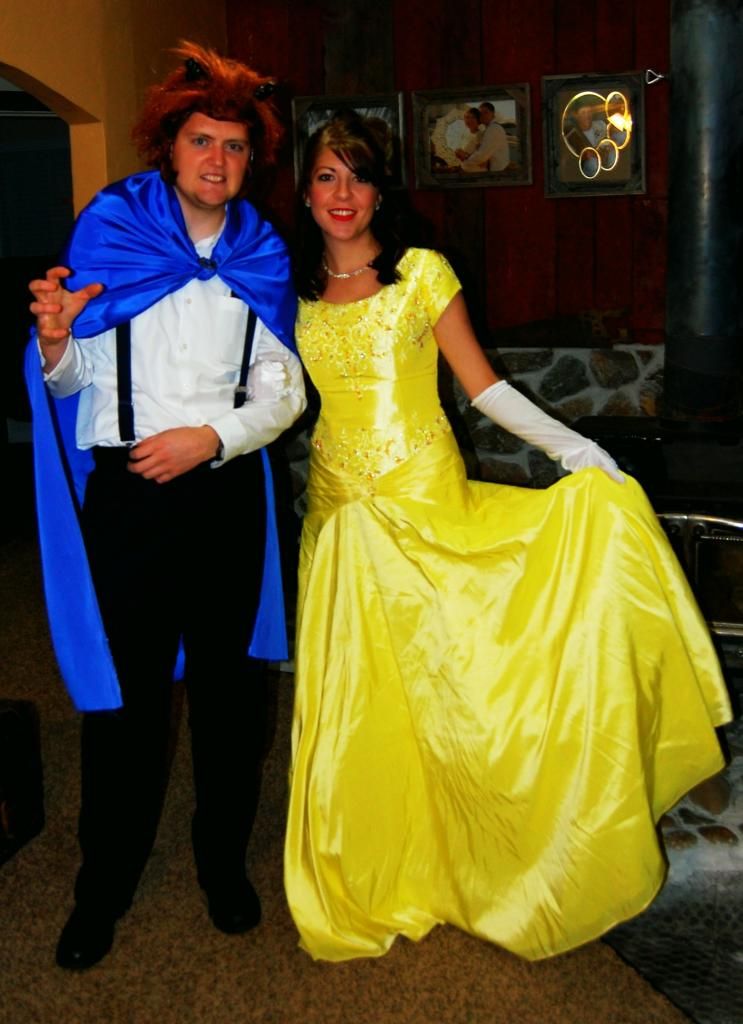 Halloween 2012- Our first year married we dressed up as "Beauty & The Beast"
Halloween 2013- Last year when I was pregnant with Claire I dressed up as a bun in the oven and Bryce & Rory were bakers.
I love Halloween so much. I can't wait to post pictures of our costumes this year. I think this year's are the best ones we've done so far! Only one more day. Now we are off to carve our pumpkins and watch a Halloween movie for Day 4 of our countdown. Happy Hallow's Eve!