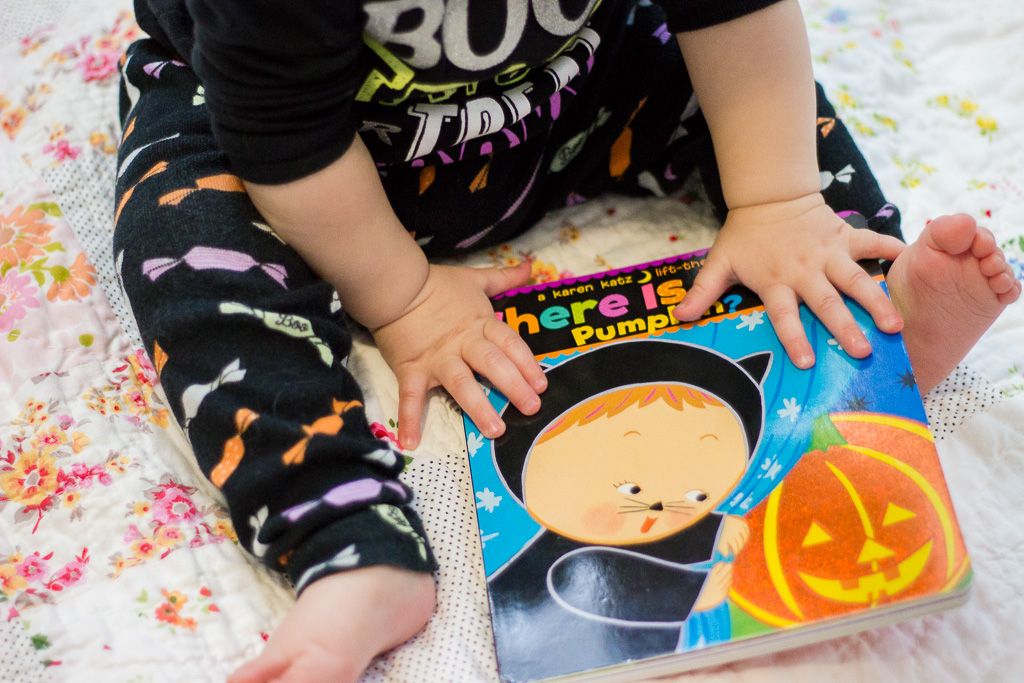 I had a photoshoot last night and Bryce had class so I took Claire to my mom and dad's house so they could babysit her for me. My mom surprised Claire with a new pair of Halloween jammies & a Halloween book. Both the book and jammies are darling! It's no secret how much I love Halloween, so I was way excited about the fun surprise. My mom is the cutest, she loves spoiling her grand babies. Claire is lucky to have such a fun Nana!
Claire's little Halloween surprise got me all excited for October (my favorite month!) so today we went to the store and bought a few mini pumpkins and I pulled out all of my Halloween decorations!
I used basically all the same decorations that I posted last year.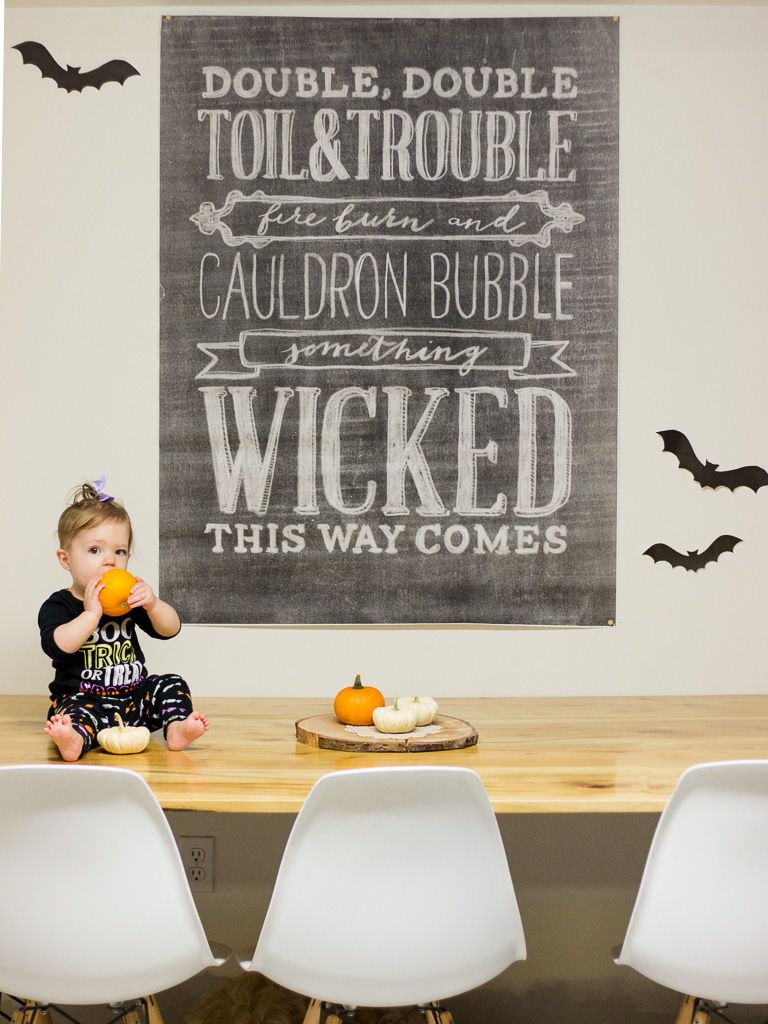 Oh wait! I do have one new decoration this year. That cute baby in the Halloween jammies ;).

(And don't worry Bryce is standing just out of the shot so she wouldn't crawl or fall off of the table.)
Our house smells like pumpkin spice from my new candle, there are bats on our walls, and we have a fridge full of apples just waiting to be dipped in caramel. We're ready for ya October!