We had big plans to go camping with Bryce's family over Labor Day weekend, until we realized Bryce's schedule: Clinicals for athletic training Friday night until 10:30 pm, work Saturday morning from 9-1, and clinicals again Monday night from 5-9 pm. That didn't leave us much time for a camping trip so we stayed home and made the best of it. While Bryce was at clinicals Friday night, I had a girls night that I posted about earlier, with my sister.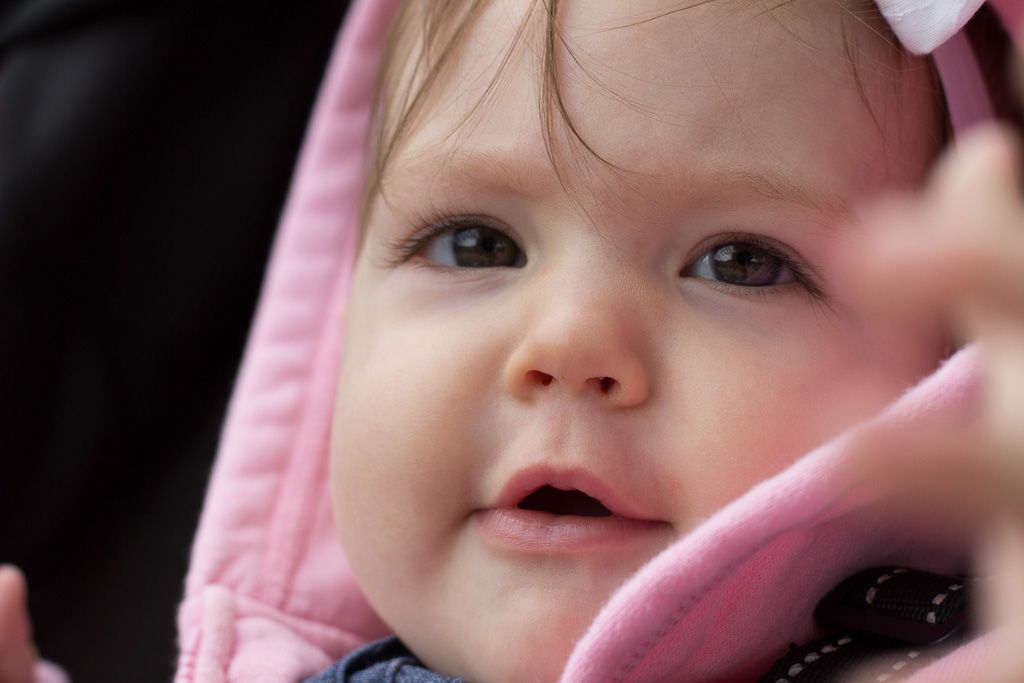 Saturday morning I had a photoshoot at the Bountiful Temple after a sealing. Since Bryce was working I took Claire with me and we walked around the temple grounds until the sealing was over. The picture above is her hanging out in the stroller trying to grab my camera. My mom was at the sealing so she watched Claire for me while I took a few pictures. After I got home I convinced Bryce to go for a run with me. I've been asking for weeks and he finally gave in. I took him on my usual daily route. It's a little under 3 1/2 miles, so I knew it wasn't going to be a big deal for him. It was really fun to have another running partner, besides Rory & Claire, who could actually talk to me during the run. Bryce even said he had fun, although he was pretty sore for a few days after. After our run we rented a few movies to watch after Claire went to bed.
Sunday night we had dinner at my parents house and I took family pictures for my sister. We had fun catching up and letting Lydia and Claire get a chance to play again. Lydia was being so cute with Claire. She would lay her head on Claire's chest and leg and give her "hugs." It was pretty much the cutest thing ever.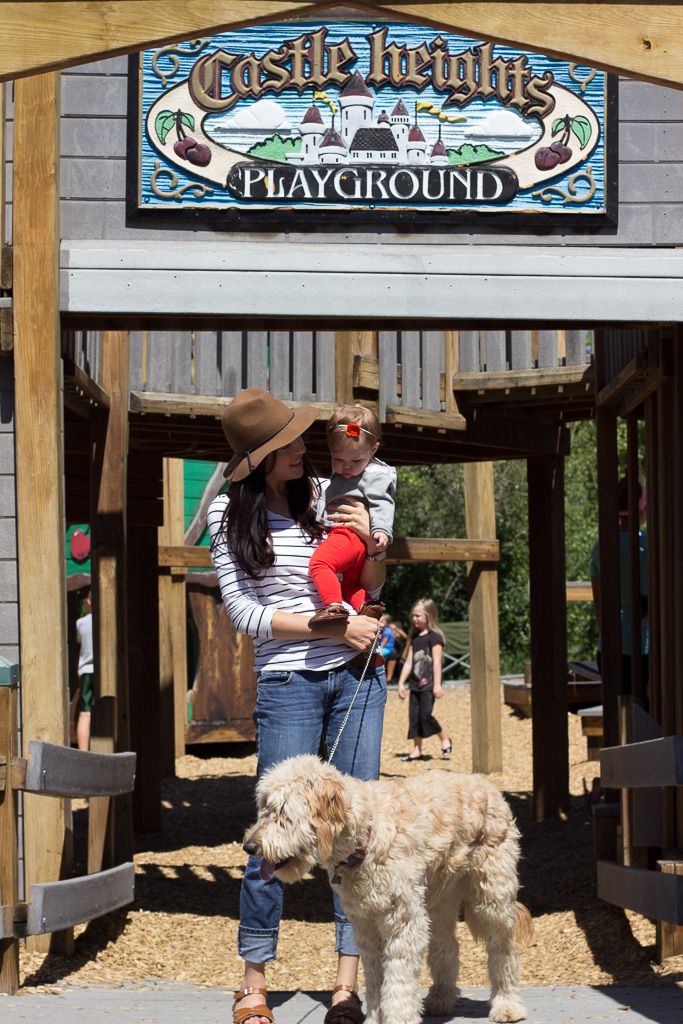 On Monday morning we went to the castle park in Kaysville. I've been wanting to go to it forever, and now that we have a baby we have a good excuse to go ;). It is the coolest park. I would have loved playing there when I was little. They also have hiking trails behind the park that we walked on for a bit. It made for a fun little family outing.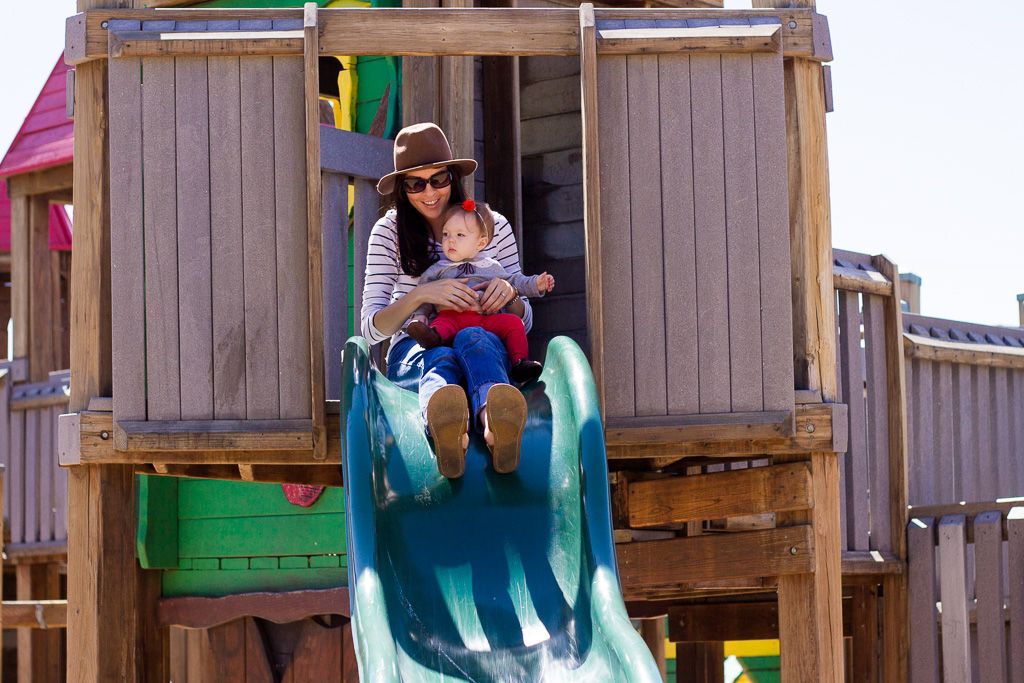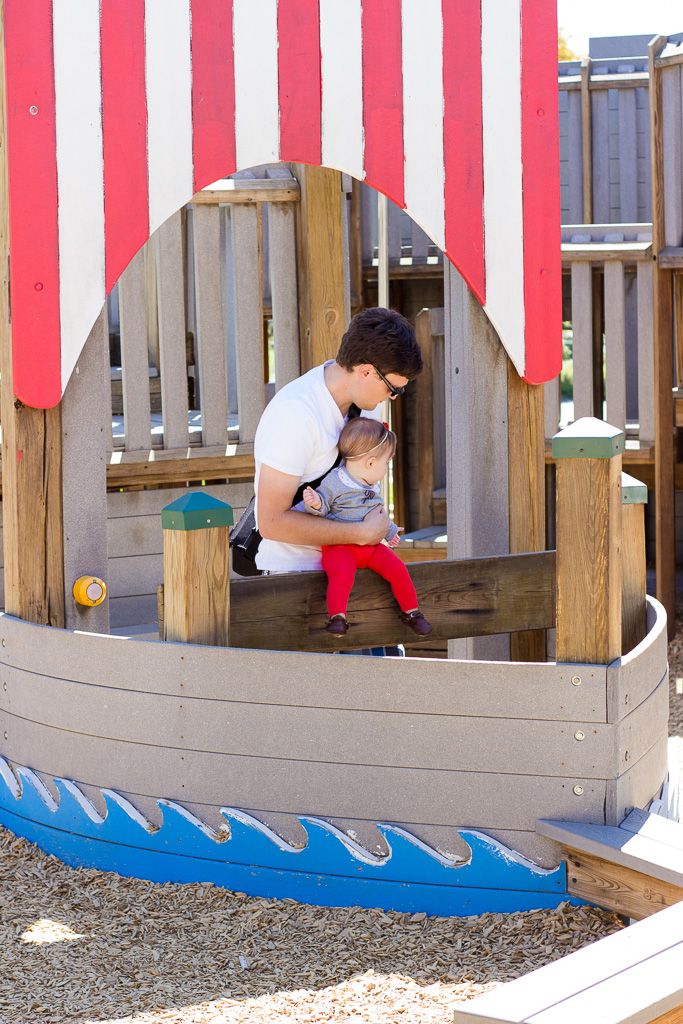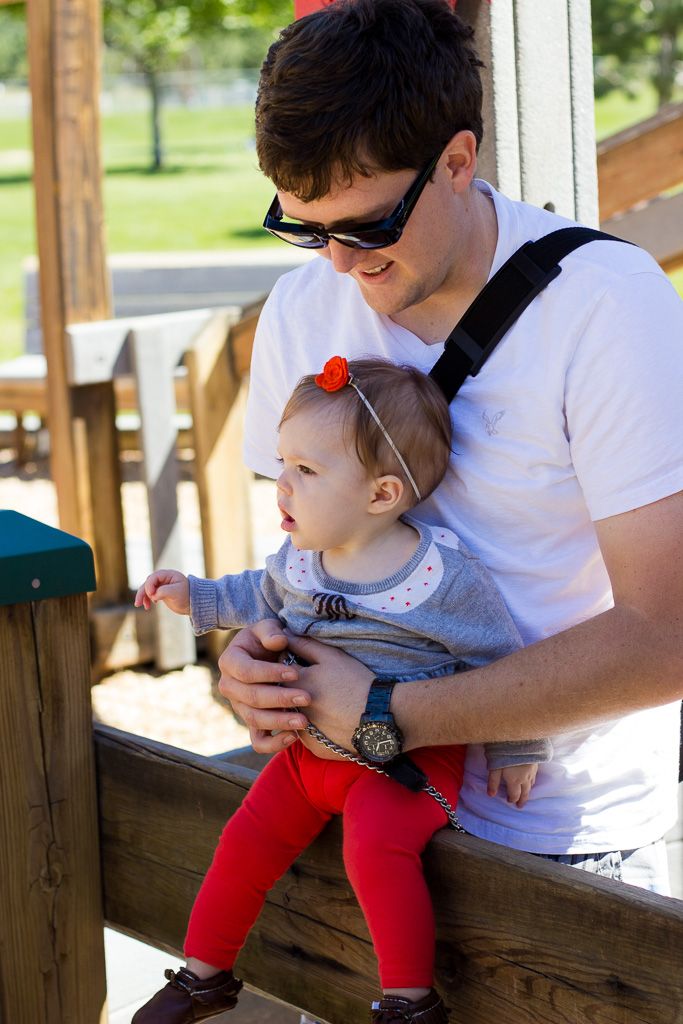 Claire started getting worn out from all of our playing so we picked up some lunch headed home to put her down for a nap.
While Claire napped I took advantage of Bryce being home with her and went shopping for a couple hours by myself. I hit up a few stores that were having sales and got Claire a couple outfits for this fall & winter. The picture above are two of my favorite shirts I found for her. I found most of her clothes at Kid to Kid, my best kept secret for baby clothes :), and the blue pin striped shirt I got at the Gap outlet. I got it for 70% off, so it was too good of deal to pass up! I also ordered Claire a big girl car seat online when I got home since Target was having an awesome baby gear sale. I got the car seat I have been wanting for almost $50 off. It was a good shopping day!
After I got home from shopping, Bryce left for clinicals and I did the usual dinner, bath, bedtime routine with Claire. After I put Claire to bed I had a few quiet moments by myself before Bryce got home. I was so glad that even with Bryce's busy schedule we were able to fit in some family time. I thought about how these seemingly insignificant days always end up being my favorite memories. My little family means the whole world to me and gives me so much purpose. I am so glad I have them forever and ever! I also thought about Labor Day last year when I was about 20 weeks pregnant and it seemed like it was going to last forever. Now my baby girl will be turning 8 months old in a few weeks. What a difference a year makes! That statement never rang as true until I became a mom.