Yesterday we celebrated Claire's best friend (my niece) Lydia's birthday. I can't believe my sweet little niece is 1 year old! Her actual birthday is tomorrow, but they celebrated a few days early so all of the family could be there.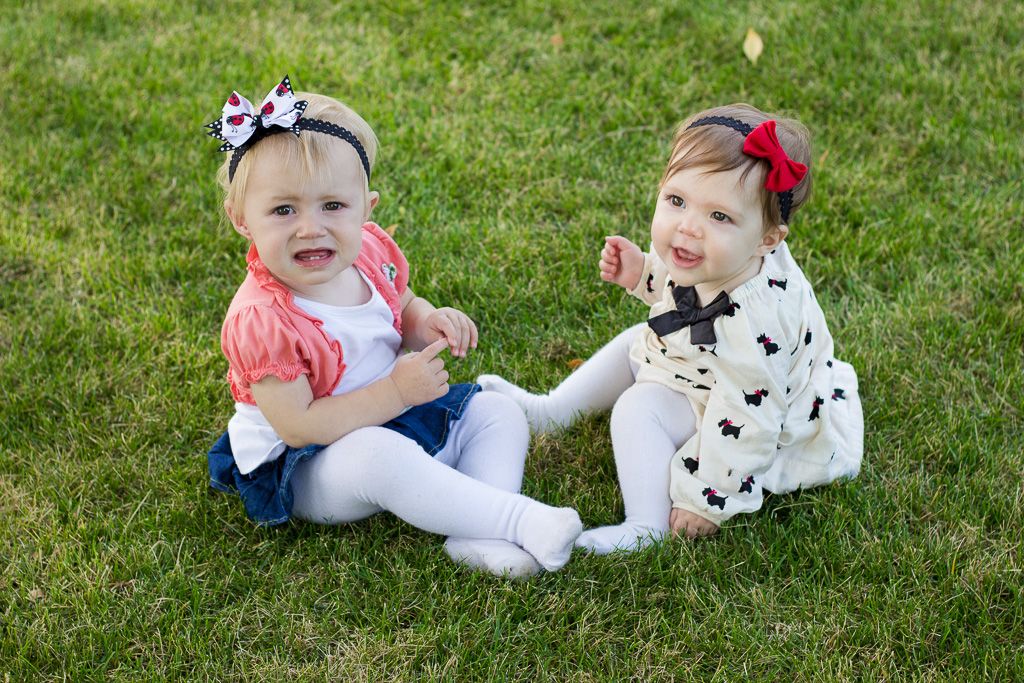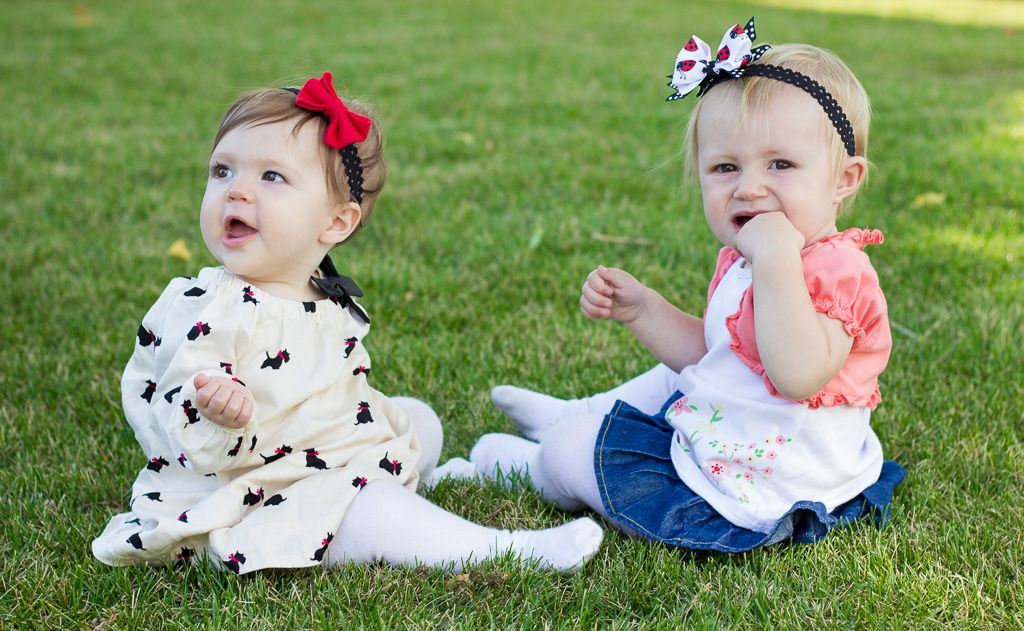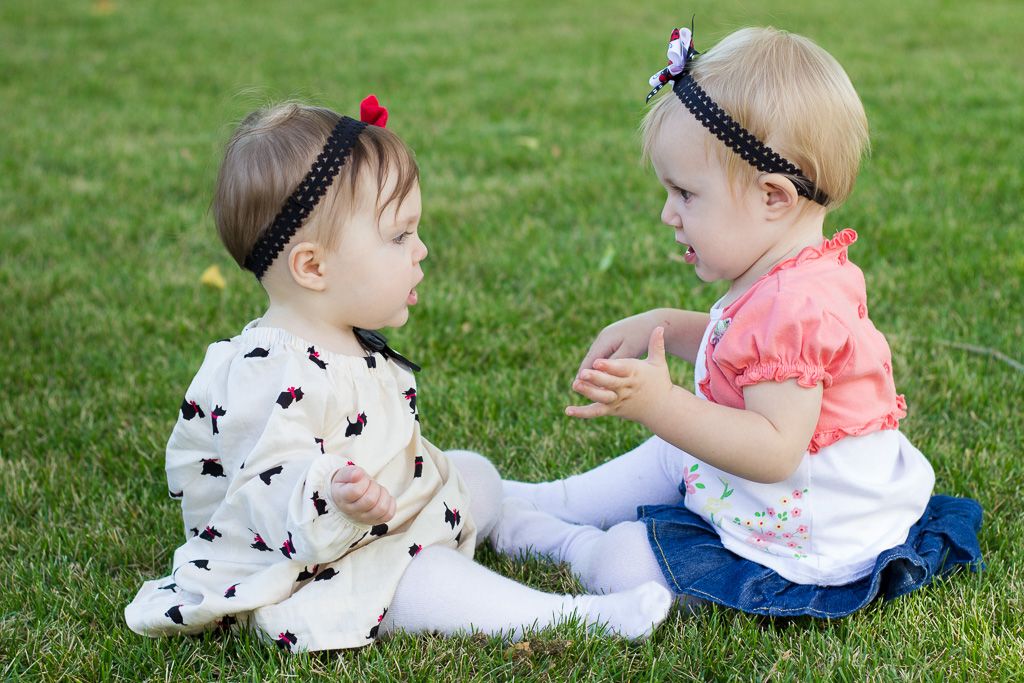 These two are really becoming little besties. It is so much fun seeing them together! I remember when Laci and I were both pregnant and we talked about how we couldn't wait for our girls to be friends...and now it's totally happening :).
My brother, uncle Rhett to Lydia & Claire, bought Lydia this four-wheeler for her birthday. To say she LOVED it would be an understatement. She goes on four-wheeler rides at her grandparents houses all the time so she totally had the drill down already. As soon as she climbed onto it she was waving bye-bye to everyone expecting her little four wheeler to take off! It was so funny.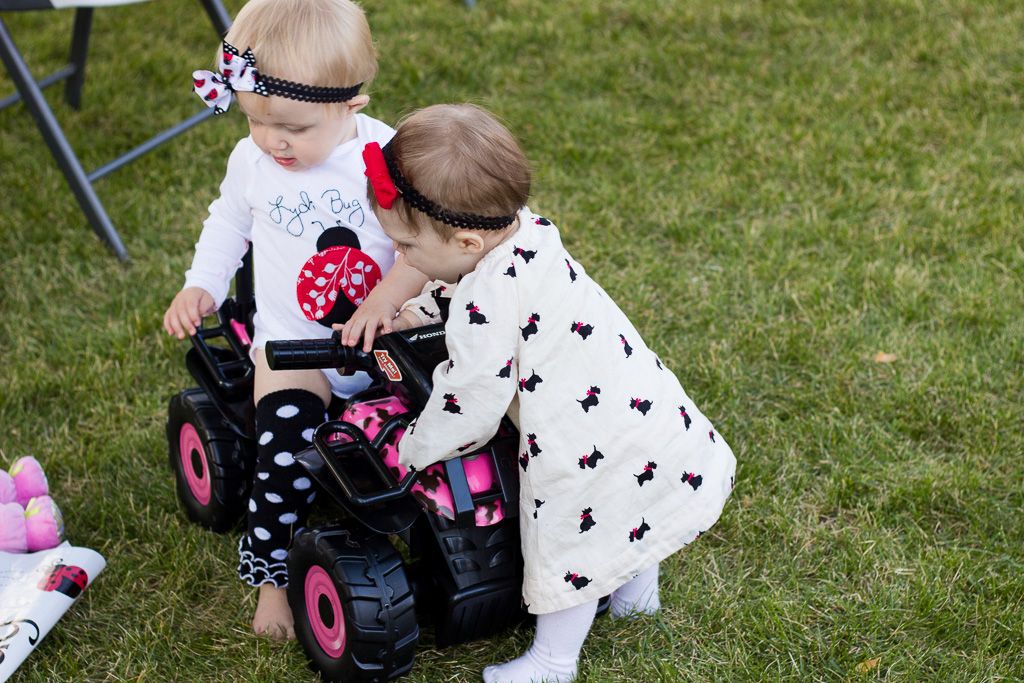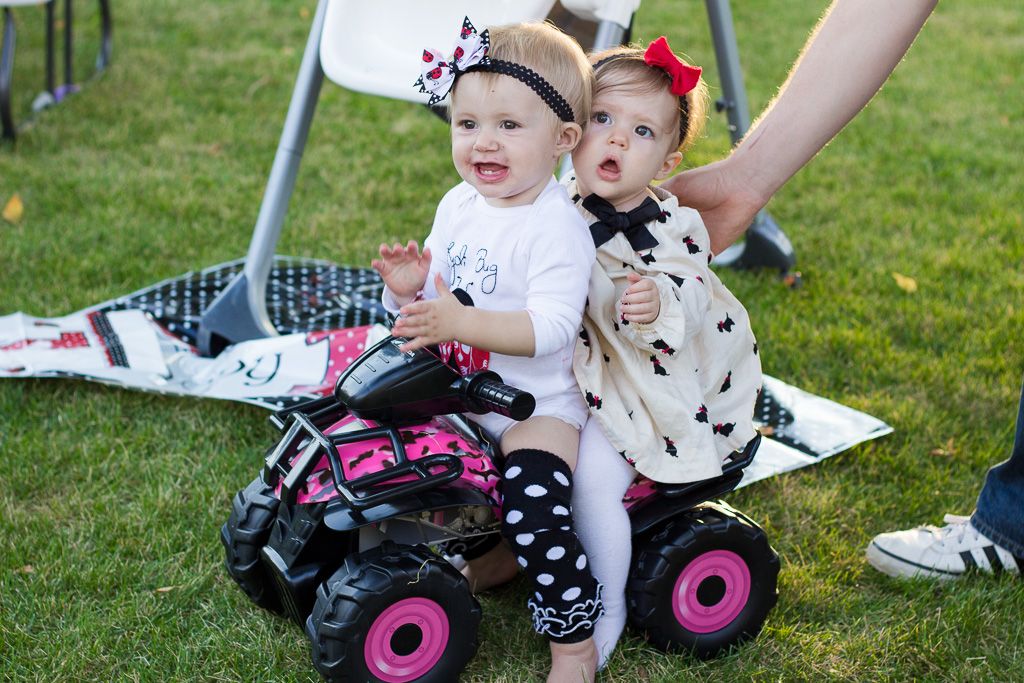 Claire was pretty intrigued with the four-wheeler too and kept crawling over and pulling herself up to examine it. We let her and Lydia go for a little "ride" together ;).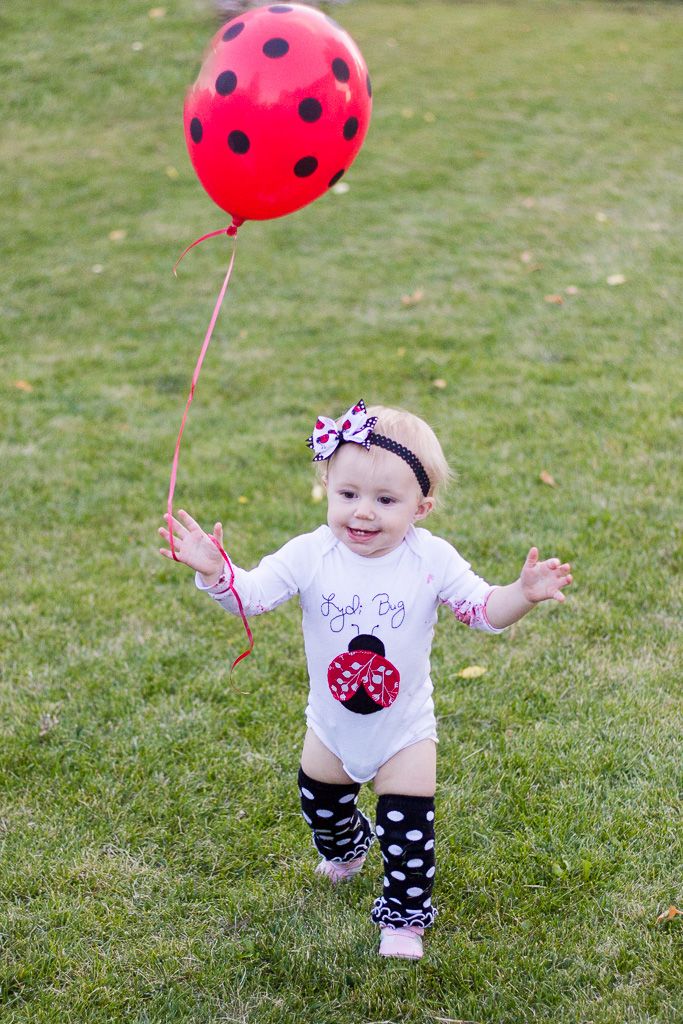 I just love this little girl. She is such a fun, spunky baby. I think she and Claire will be getting into a lot of trouble together in a few years ;).