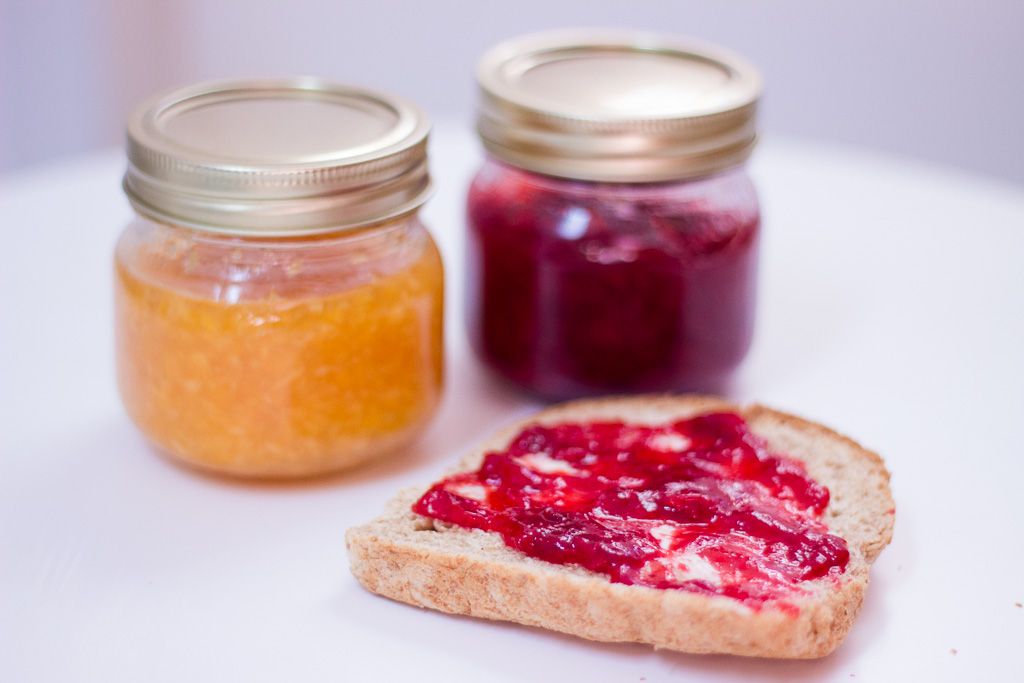 Our house has been overflowing with fruit this past week. I had the 1/2 bushel of peaches we bought last weekend and our plum tree is ripe so I picked a huge bag of them as well. That being said, I have been busy! I froze 6 quart bags of sliced peaches, made 3 batches of peach baby food & 3 batches of plum baby food, and I made a batch of peach freezer jam and a batch of plum freezer jam. I love seeing my freezer fill up with yummy food we'll be able to eat all winter! The jam was so easy to make and it turned out really good. Except now I can't kick a craving for homemade bread to eat it with...so I guess that's what I'll be making tomorrow :). Here is the freezer jam recipe I used:
4 cups of fruit
2 cups of sugar
6 tablespoons of Instant Pectin
*3 tablespoons of lemon juice (for peach jam only)
1. Peel & pit fruit. Finely chop in food processor. Pour into large bowl.
2. In separate bowl mix sugar & pectin.
3. Add Sugar/Pectin mixture (& lemon juice for peaches) to the fruit. Stir for 3 minutes.
4 Spoon Jam into clean freezer jars (makes 6 half pints). Cover with lids, let stand for 30 minutes. Place & store in freezer until ready for use.