I know I just posted Claire's 8 month pictures a few days ago, but I committed to taking her weekly picture and when I commit to something, I commit. So here is another post filled with pictures of my darling baby girl :). She was not feeling like getting her picture taken, which is pretty evident in the pictures above. I'm pretty sure she is teething. She has not wanted me to put her down all morning.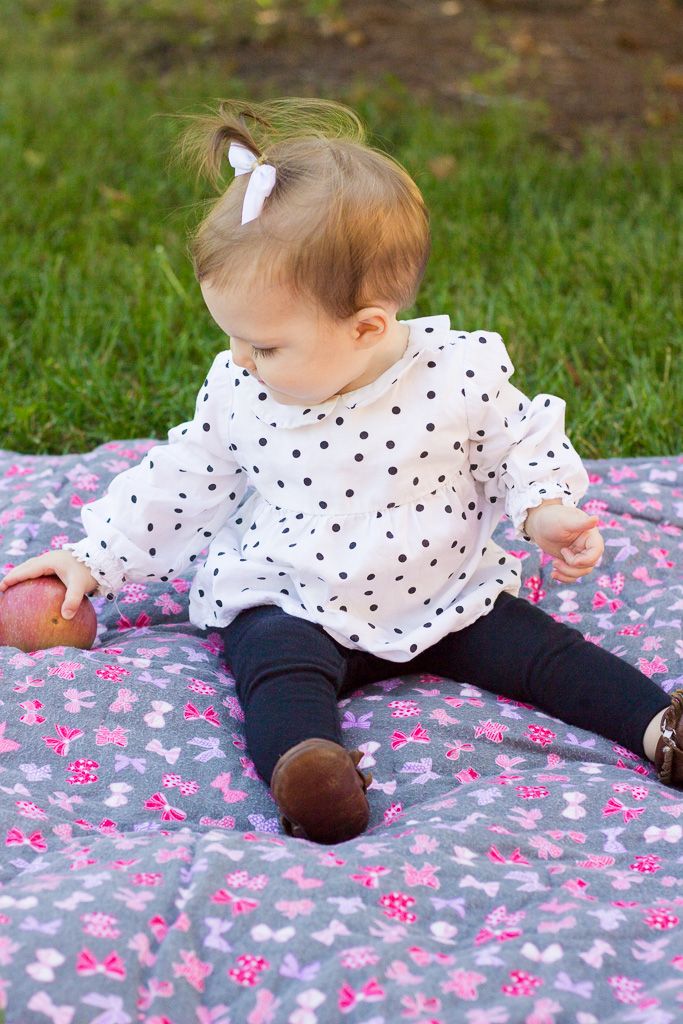 I quickly remedied the situation and grabbed her an apple from our apple tree to play with. It didn't get me any smiles out of her but at least I got a few shots where she looks somewhat pleasant :).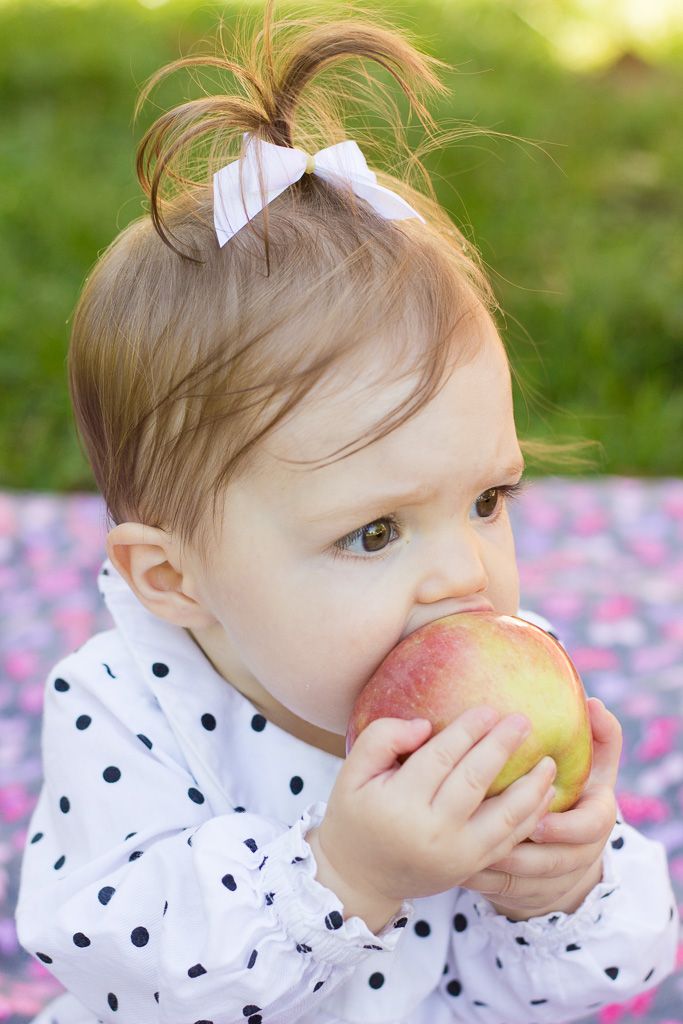 Claire is now 35 weeks old, so I figured today was as good a day as any to give her her first ponytail. Truthfully, I probably could have given her a ponytail the day she was born since she had so much hair, but it's finally long enough now that it doesn't look quite as silly as it would have. I think she pulls off the ponytail really well, although it makes her look more like a toddler instead of a baby. How did she get so big?! (insert dramatic mom cliches about baby growing up way too quickly). Even if she is grumpy and teething, this little girl is my whole world.