This past weekend we went on a little camping trip. We camped at Tony's Grove in Logan Canyon and also spent some time up at Bear Lake. We went up on Thursday night and then Bryce's parents and a few of his siblings joined us on Friday.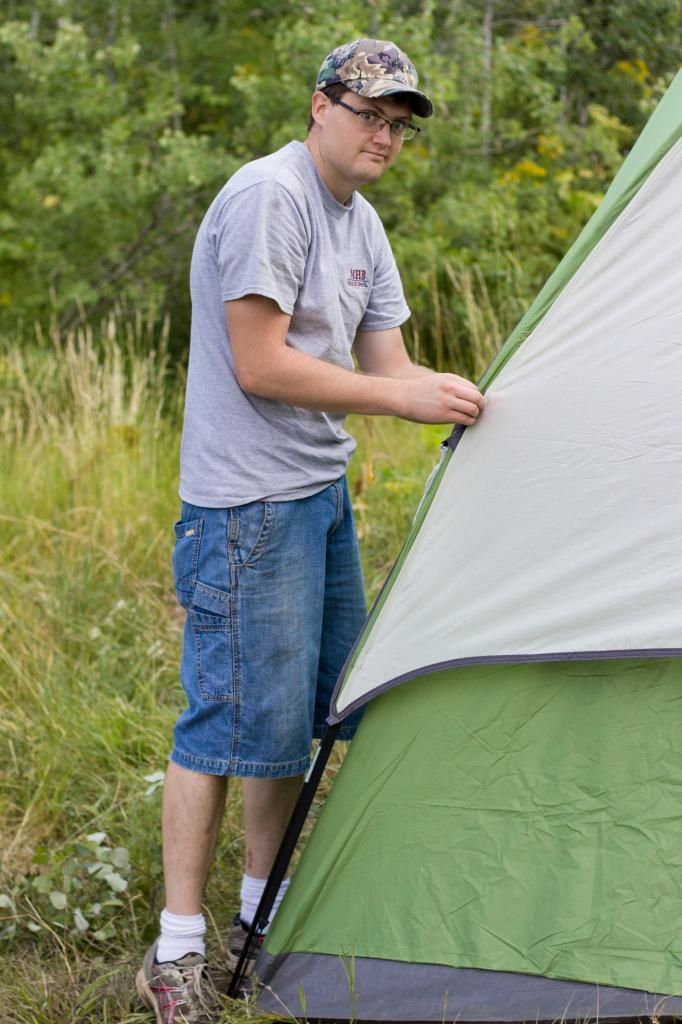 Here is Bryce pitching our tent! He did the whole thing by himself while I unloaded the car. He's really awesome at that stuff.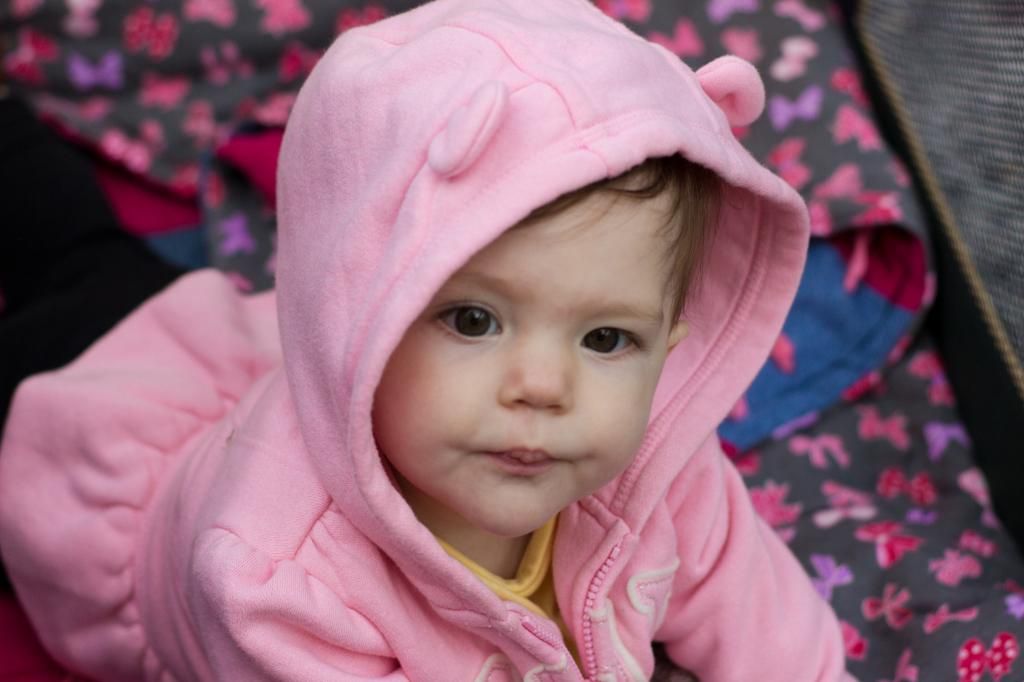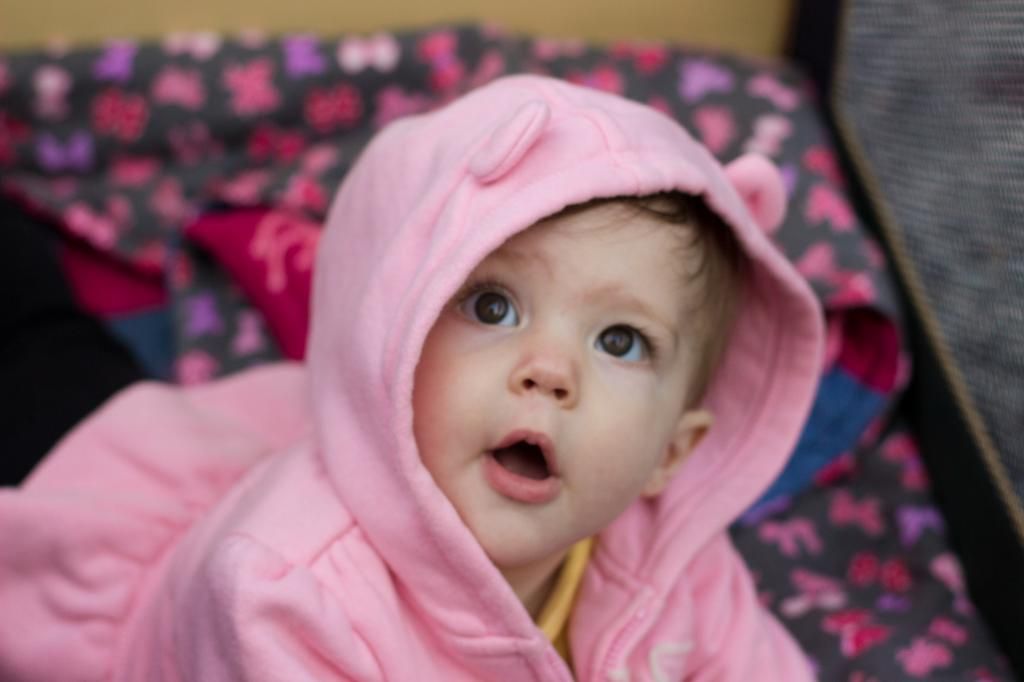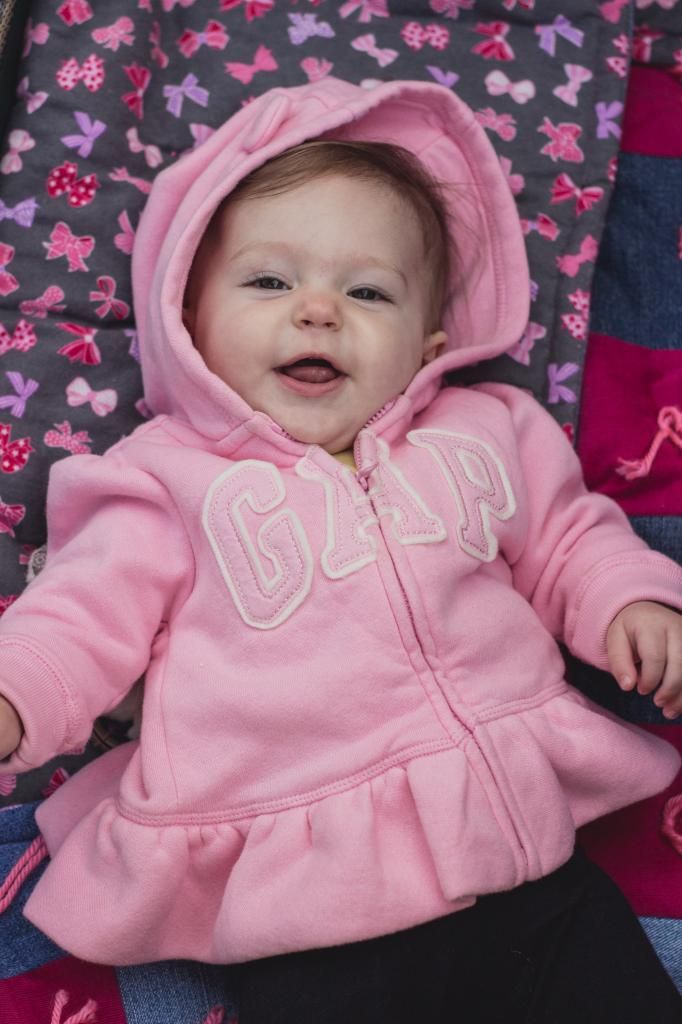 Claire got to hang out in the pack 'n play while we got everything set up and unloaded. She had fun rolling around in there and looking up at the trees above her.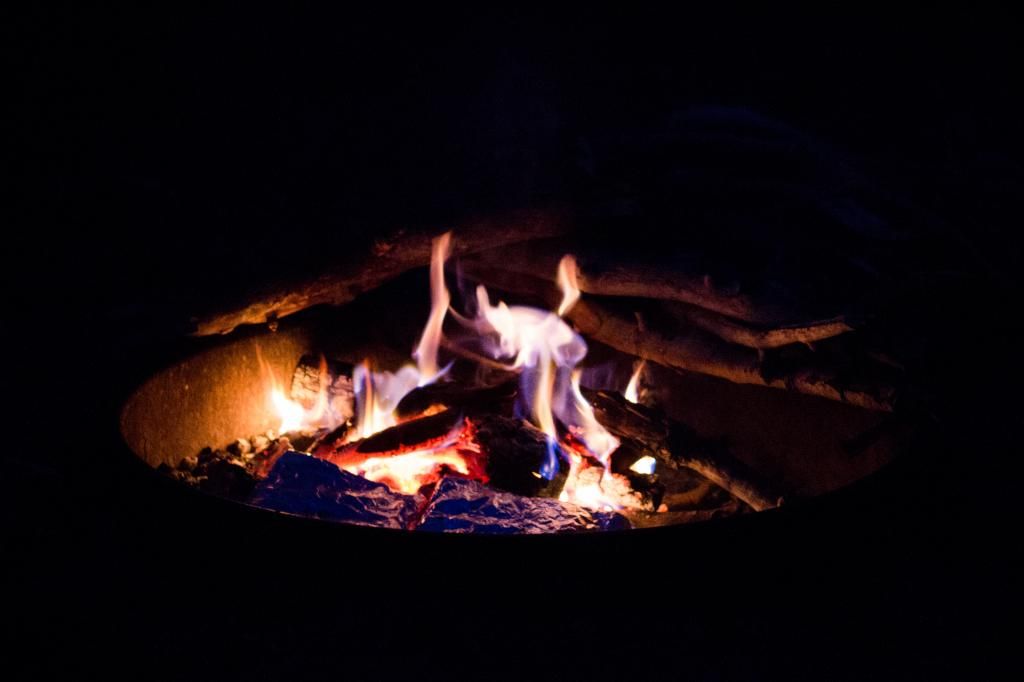 We put Claire to bed and then Bryce and I ate tin-foil dinners by the campfire. I only forgot to pack three things; forks, plates, and a lantern/flashlight. So we ate our dinner using pretzel crisps as spoons and used the light from the campfire. Luckily, Bryce's parents & siblings came up the next morning so we only had to survive one night without those things.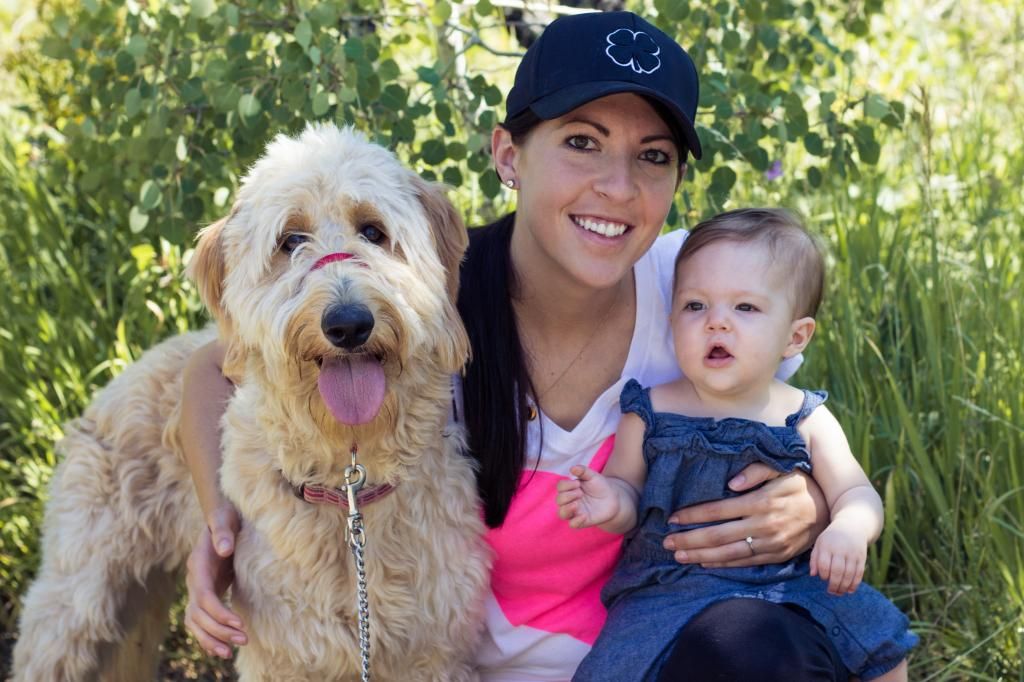 Our air mattress went flat on Friday night so I think I got maybe two hours of sleep. Bryce didn't seem to notice and he still slept fine. And most importantly Claire slept great too! She slept through the whole night just like she does in her crib. So that made my horrible night of sleep not seem so bad. Friday morning after we woke up, we ate breakfast and hung out at our campsite for a while and visited with everyone else that had arrived. Later, we decided to head up to Bear Lake to Raspberry days for the afternoon.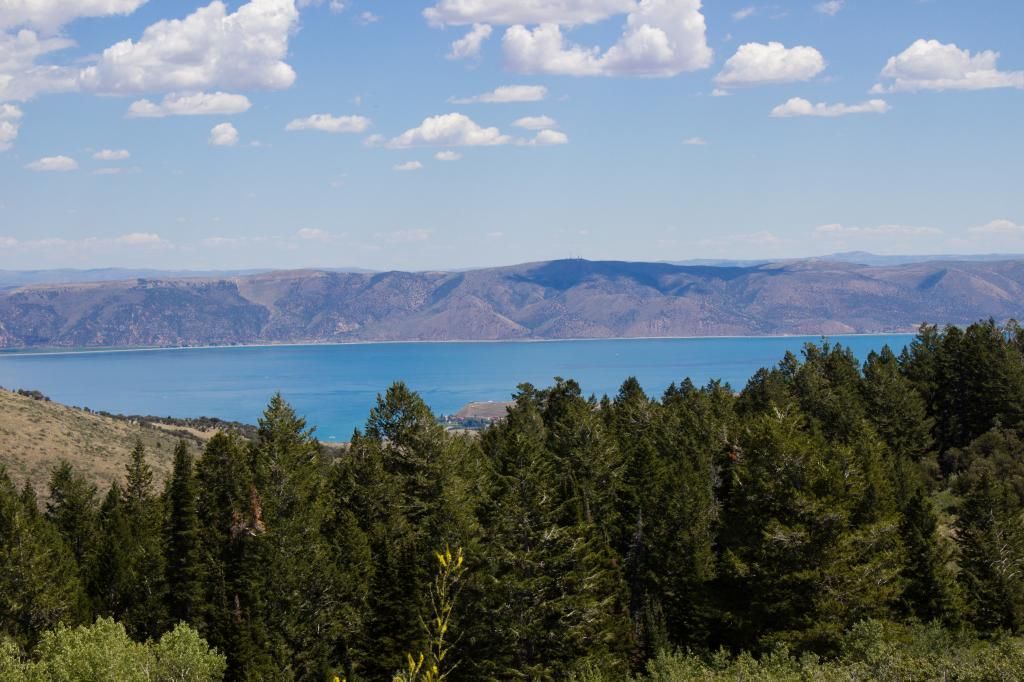 This was my first time ever going to Bear Lake, even though I've lived in Utah my whole life (I know!). I was so amazed at how beautiful and blue it was! We stopped at a rest stop on our drive there so I could get a few pictures. I still cannot get over how gorgeous it is!
At raspberry days, we walked around and looked at all the booths and afterwards got drinks and raspberry shakes. Here's a few pictures of Rory and Claire hanging out while we ate our shakes.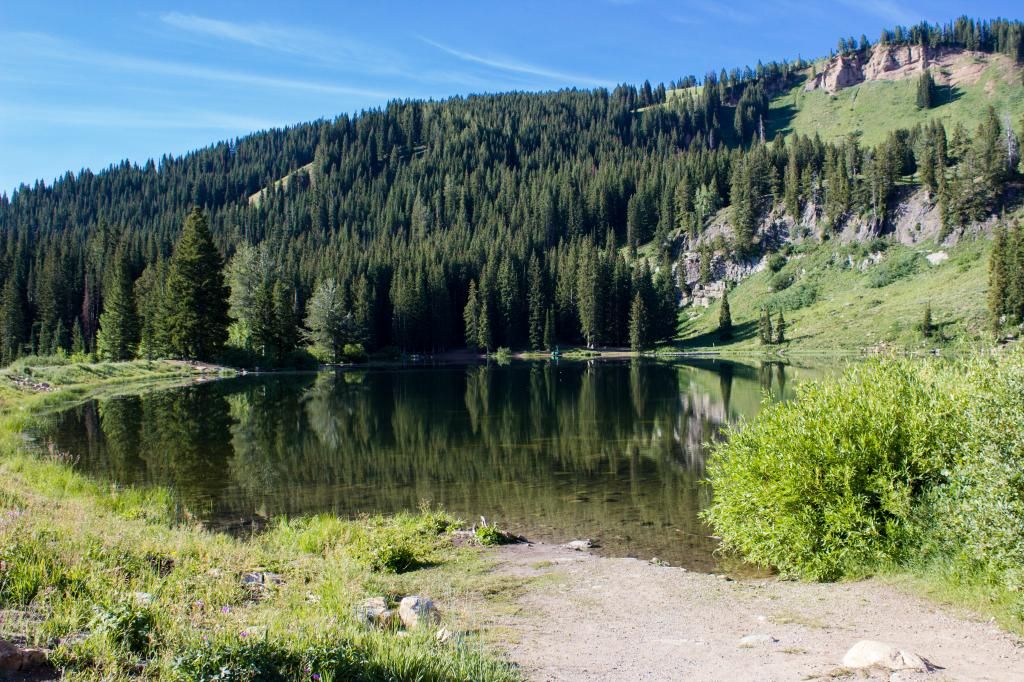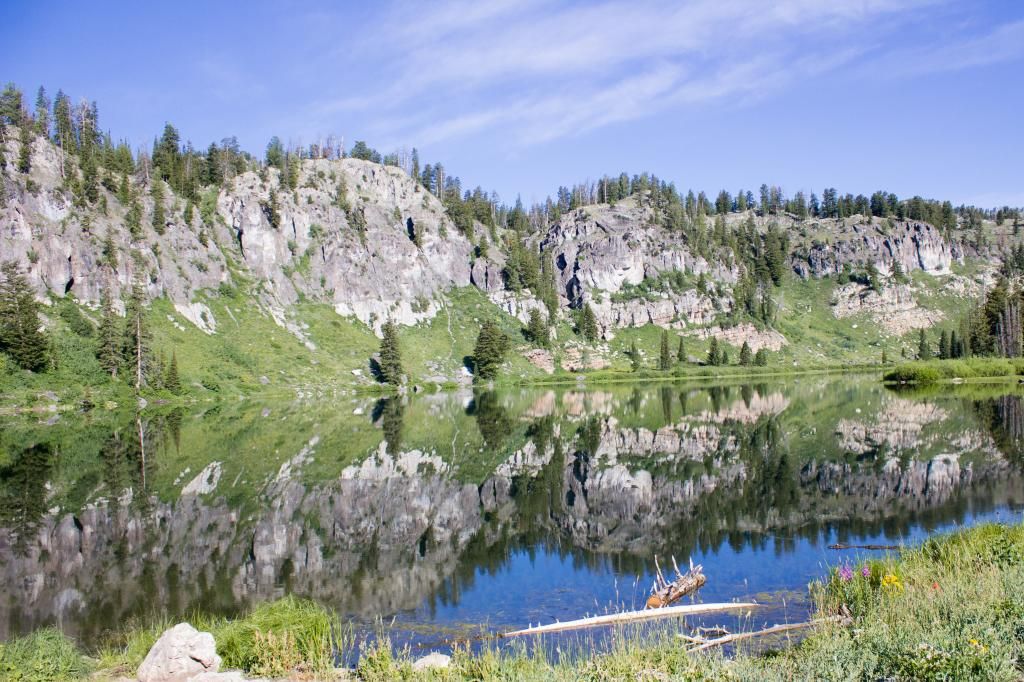 Saturday morning Bryce and I took Claire & Rory for a little hike around Tony's Grove Lake so I could get a few pictures. It was such a pretty place to go camping. There were beautiful pine trees and wildflowers all over.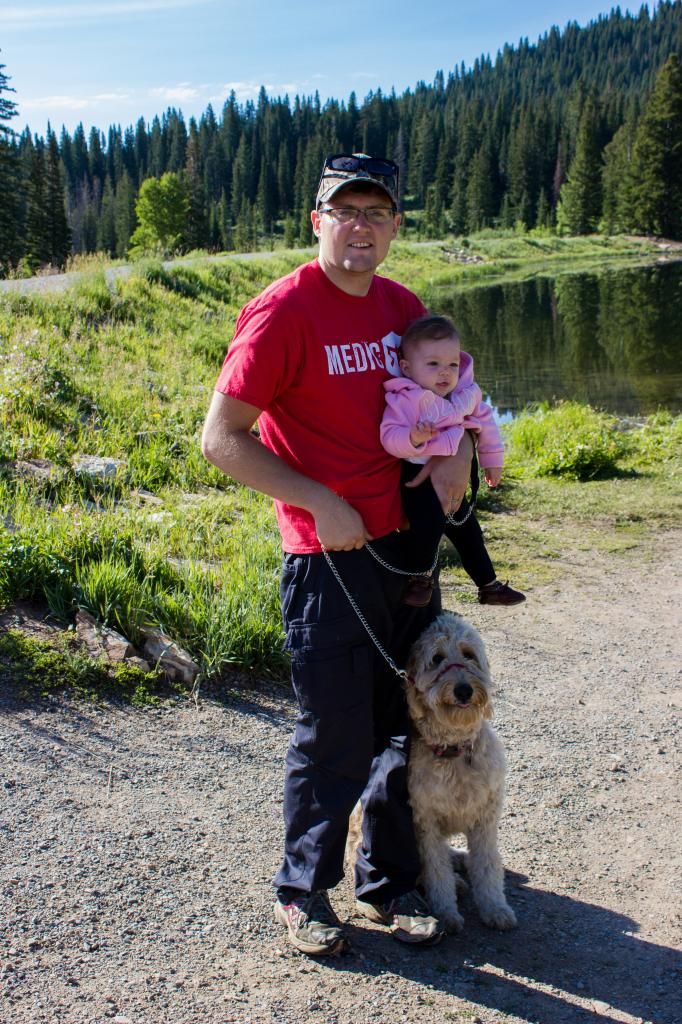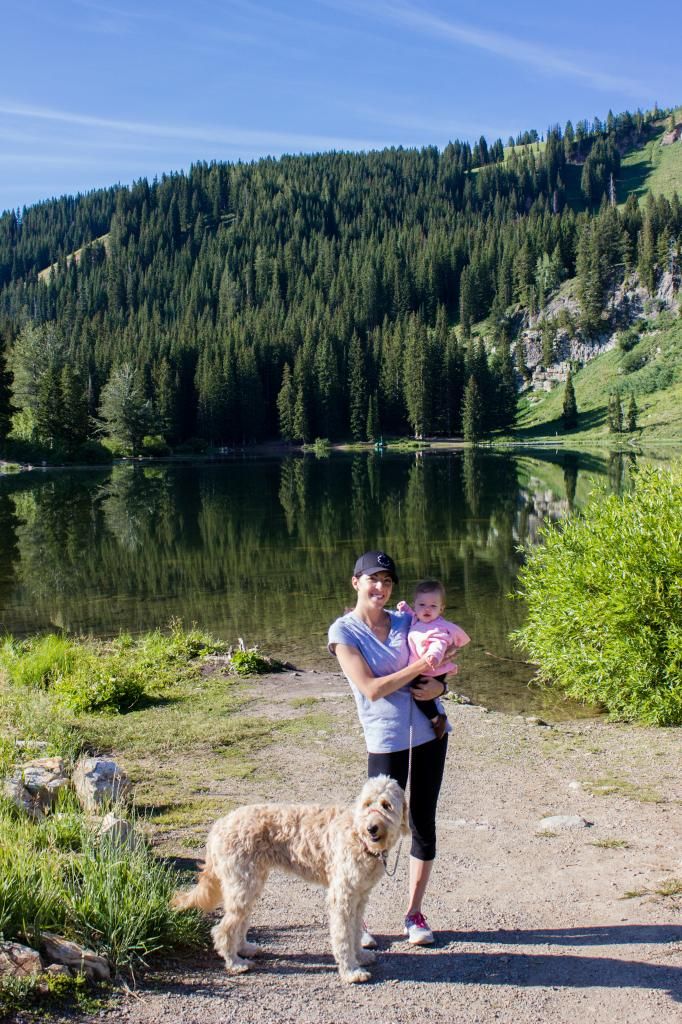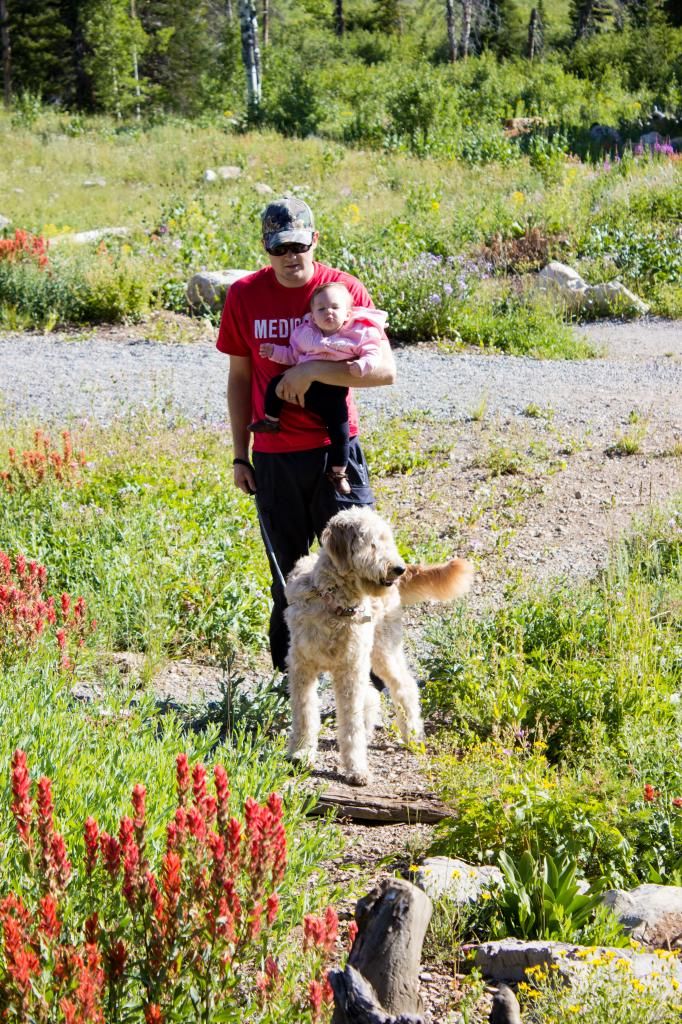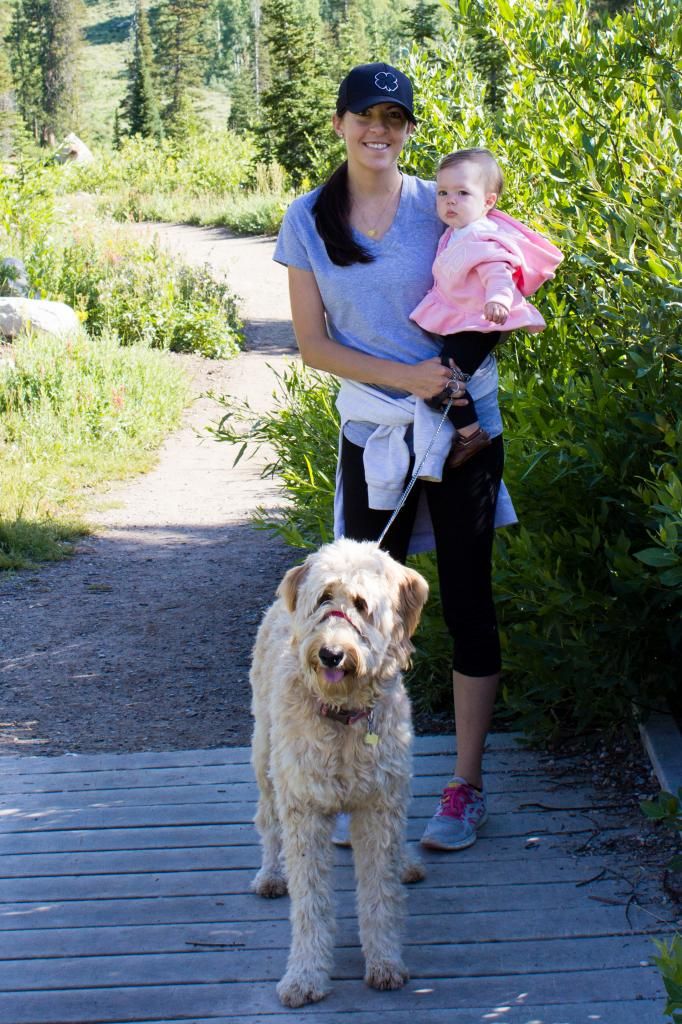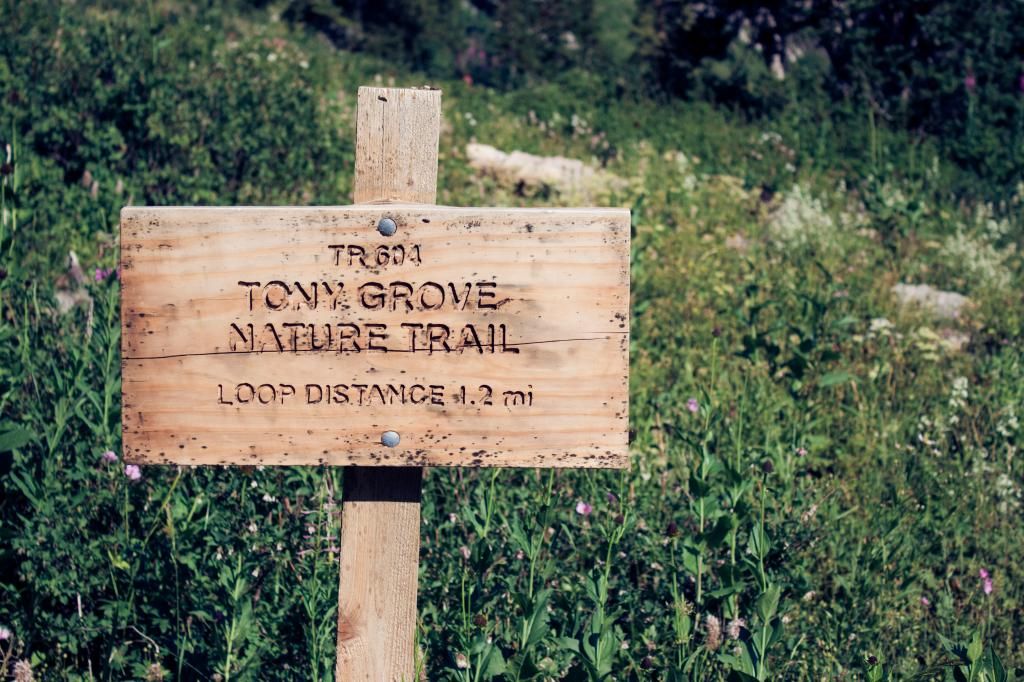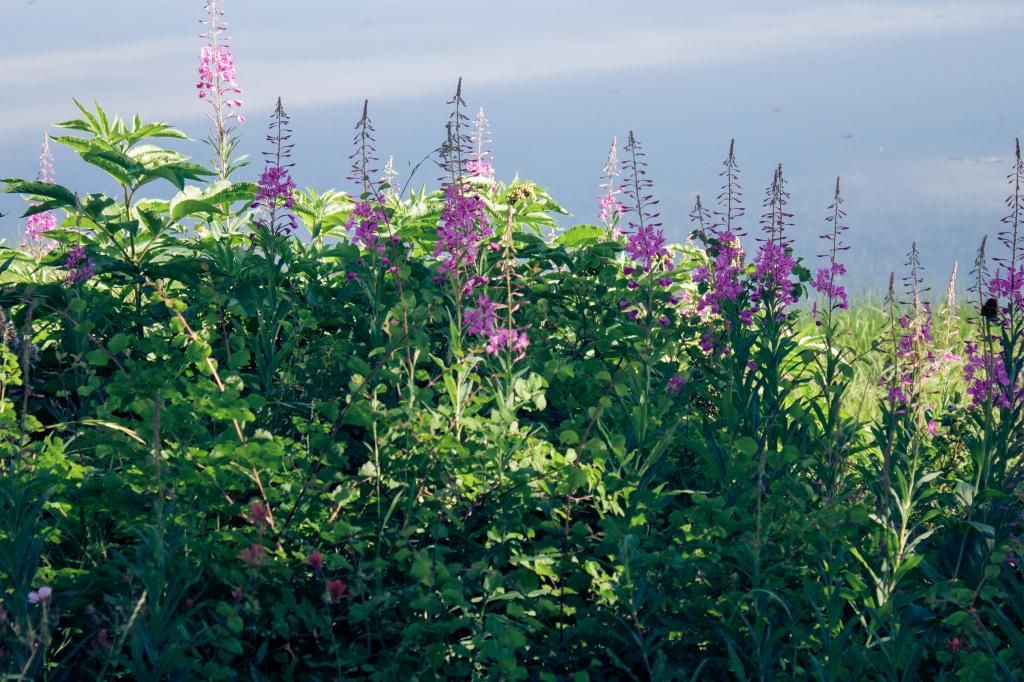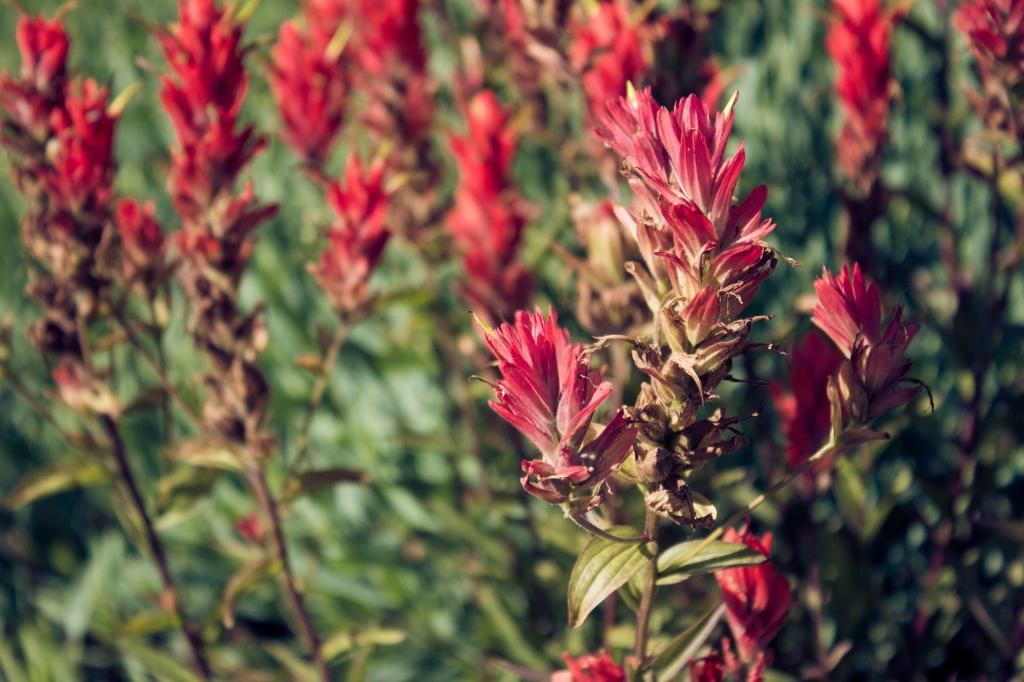 After our little hike we went back to our campsite, packed everything up, and headed to Bear Lake. We had planned to spend the day boating, swimming, and hanging out on the beach. Bryce's parent's boat unfortunately had a few mechanical problems so we ended up just swimming and playing on the beach. I didn't mind one bit, I didn't even miss the boat! (I think all the boys in the family were a little bummed they didn't get to do their extreme tubing though.)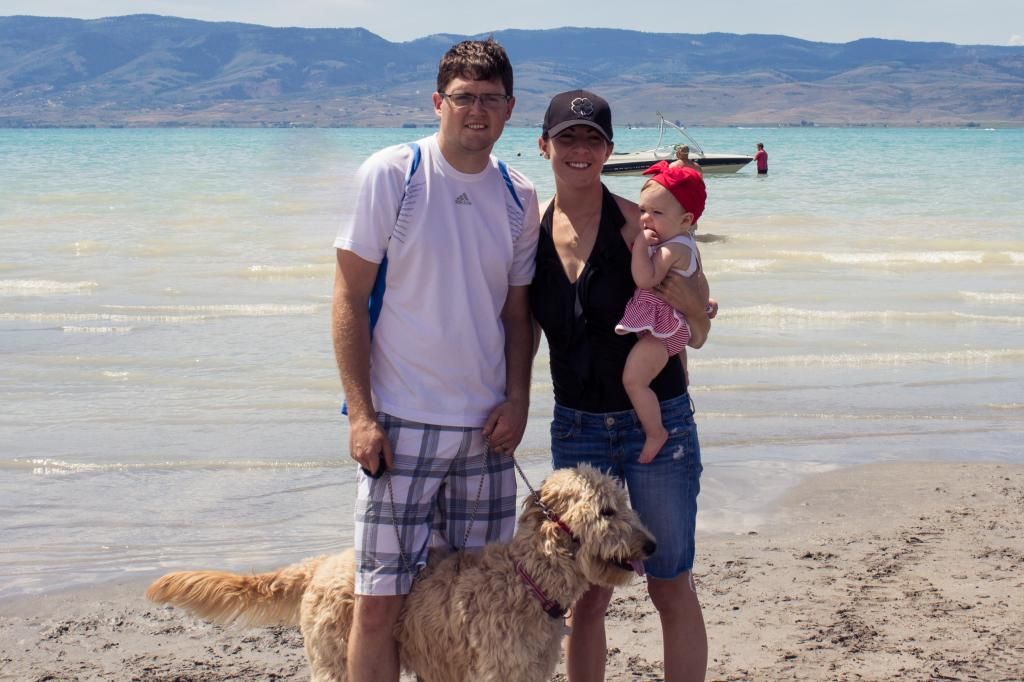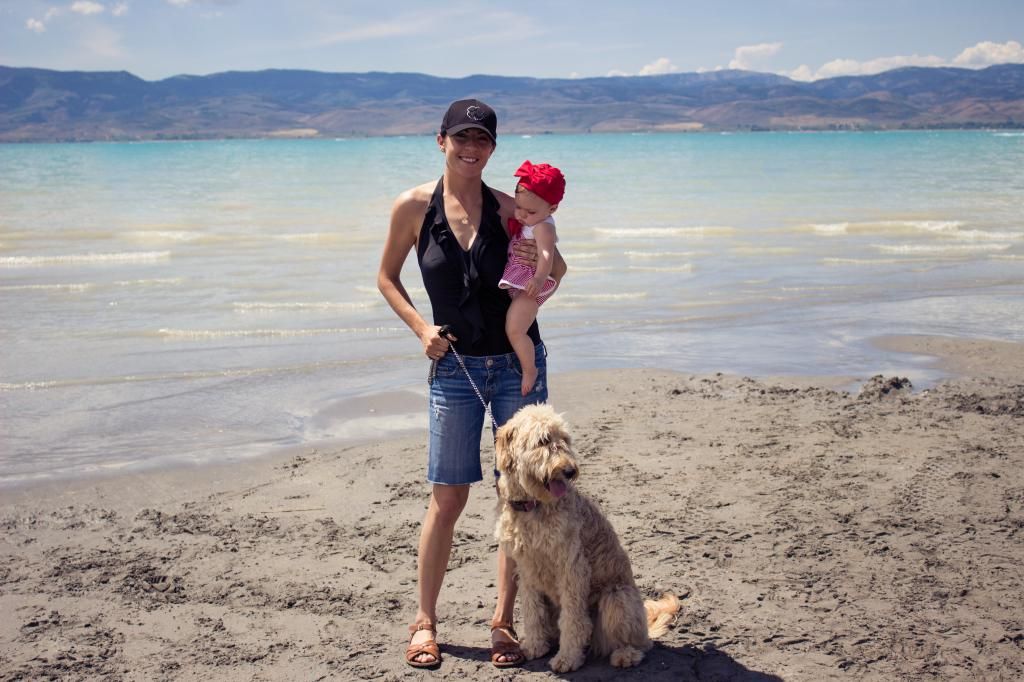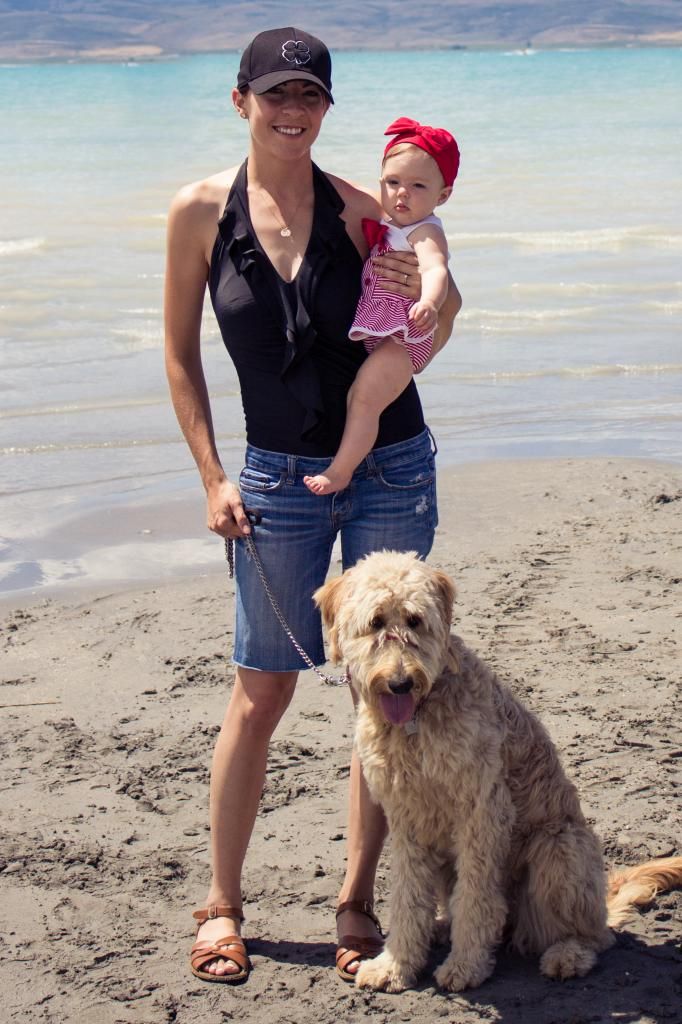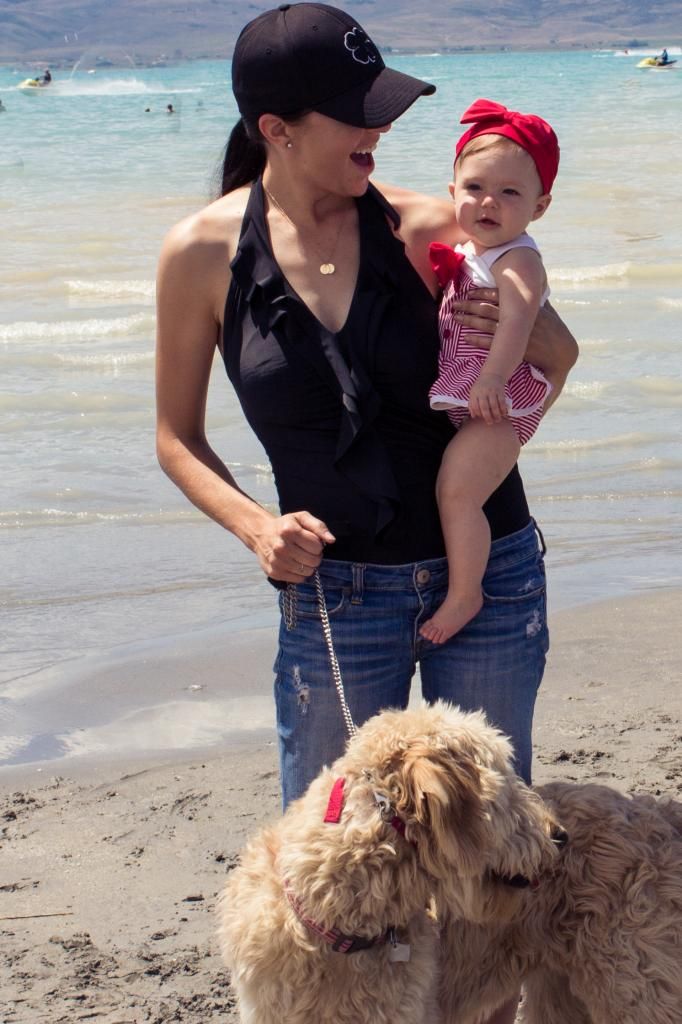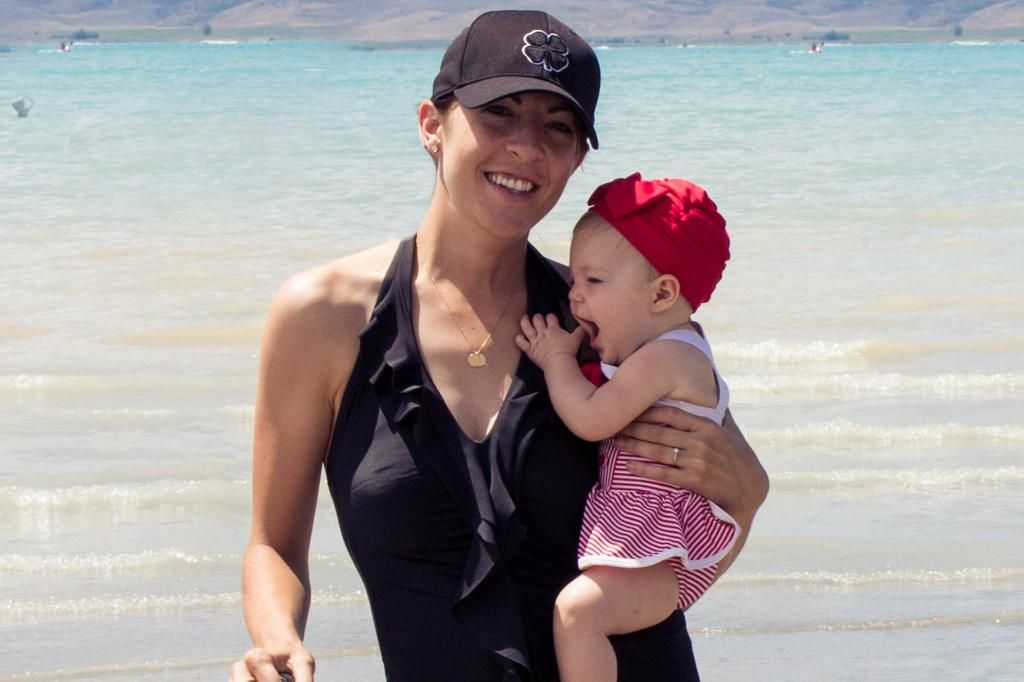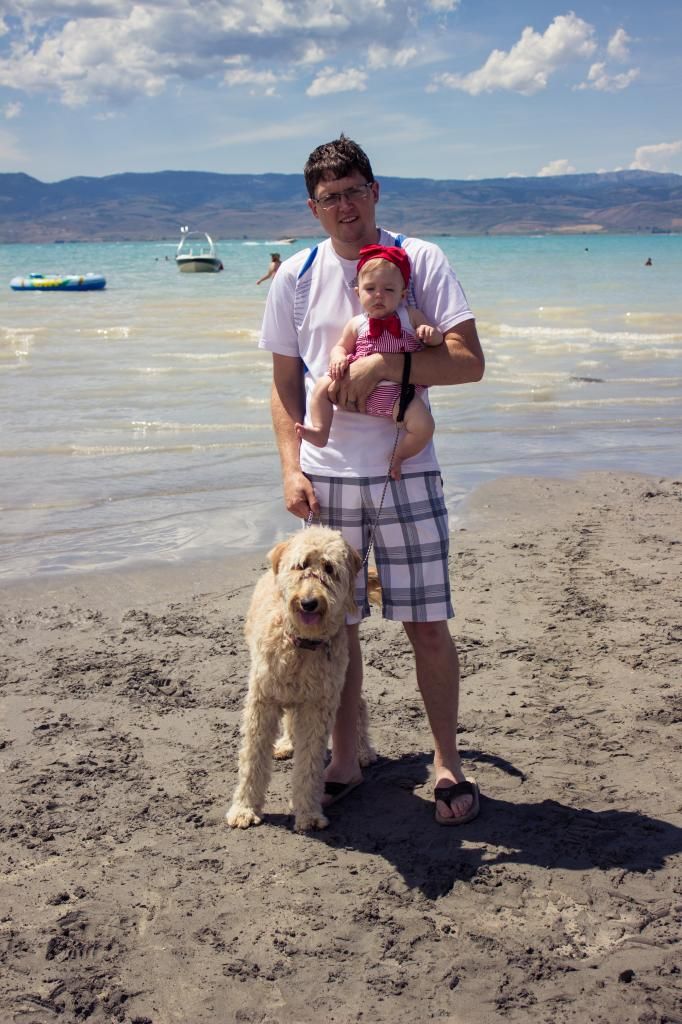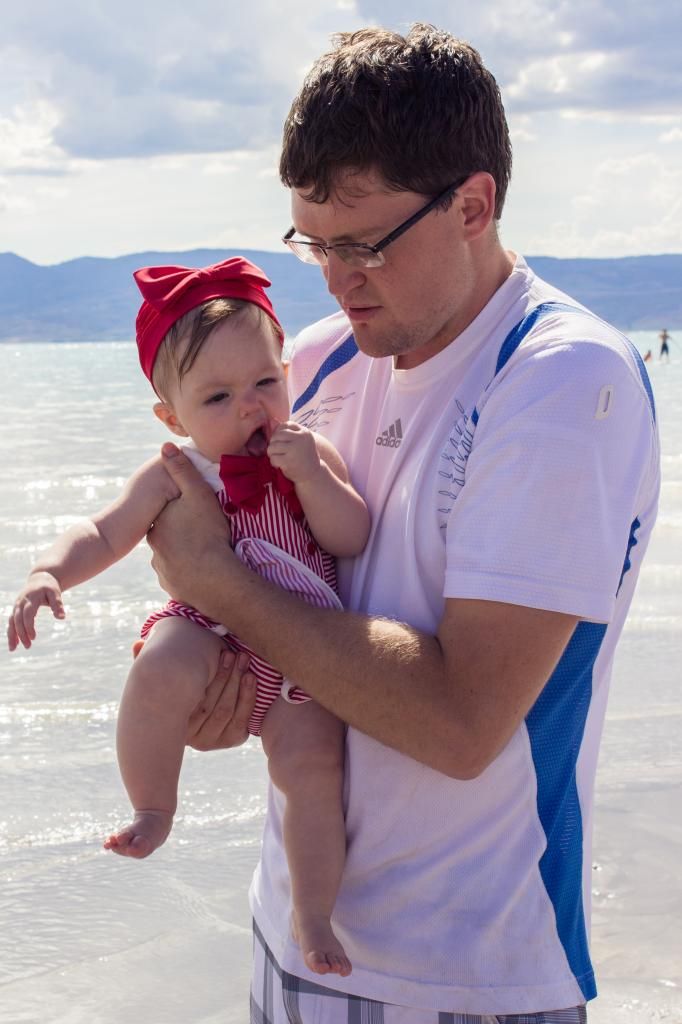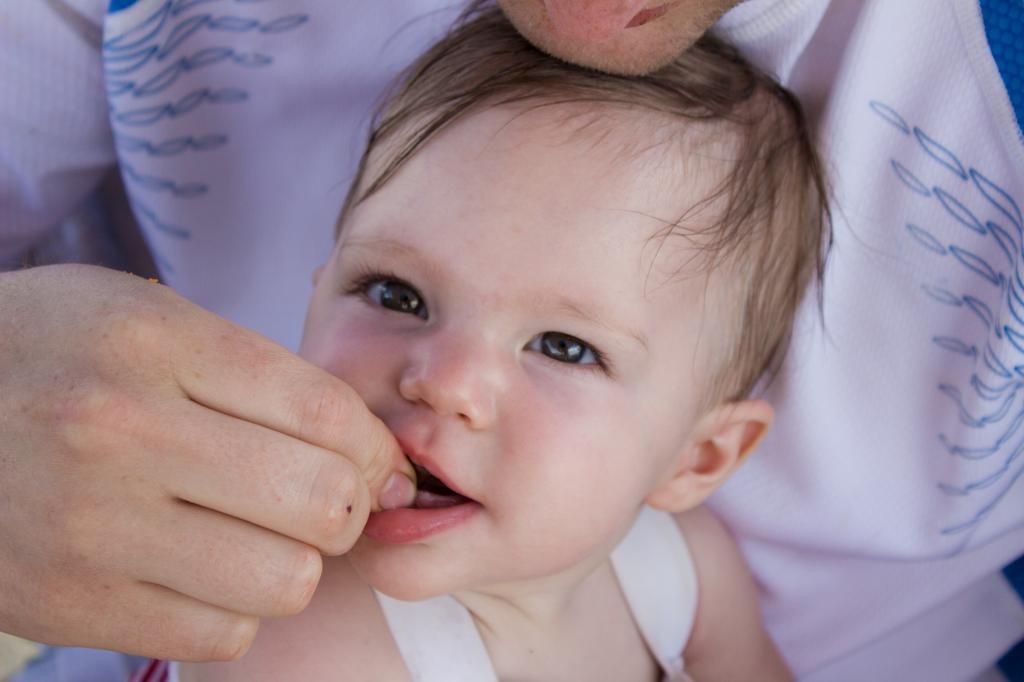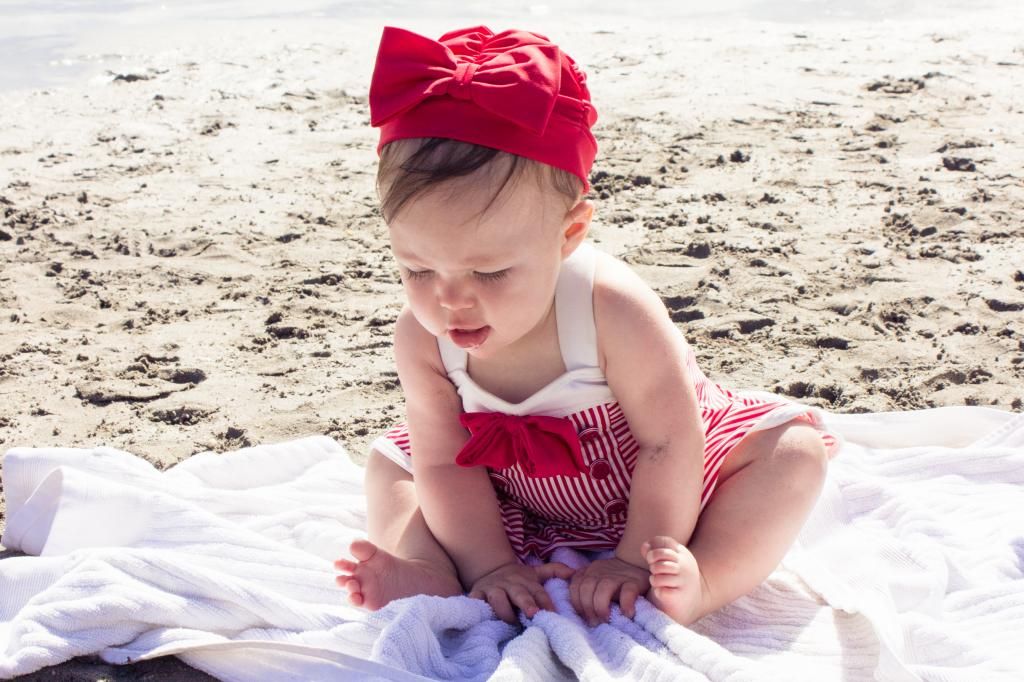 Claire loved the water as usual! We took her floatie and swam with her in the lake for awhile until she got too cold. After swimming we warmed up on the beach and ate snacks & hung out day with the family. I realized as I was writing this post this was our first little family vacation since we've had Claire! We had such a great time! It was so much fun getting to spend the whole weekend together. I told Bryce on our drive home that we have to take our kids to Bear Lake every year! He happily agreed we would make it an annual tradition, as it had been in his family growing up.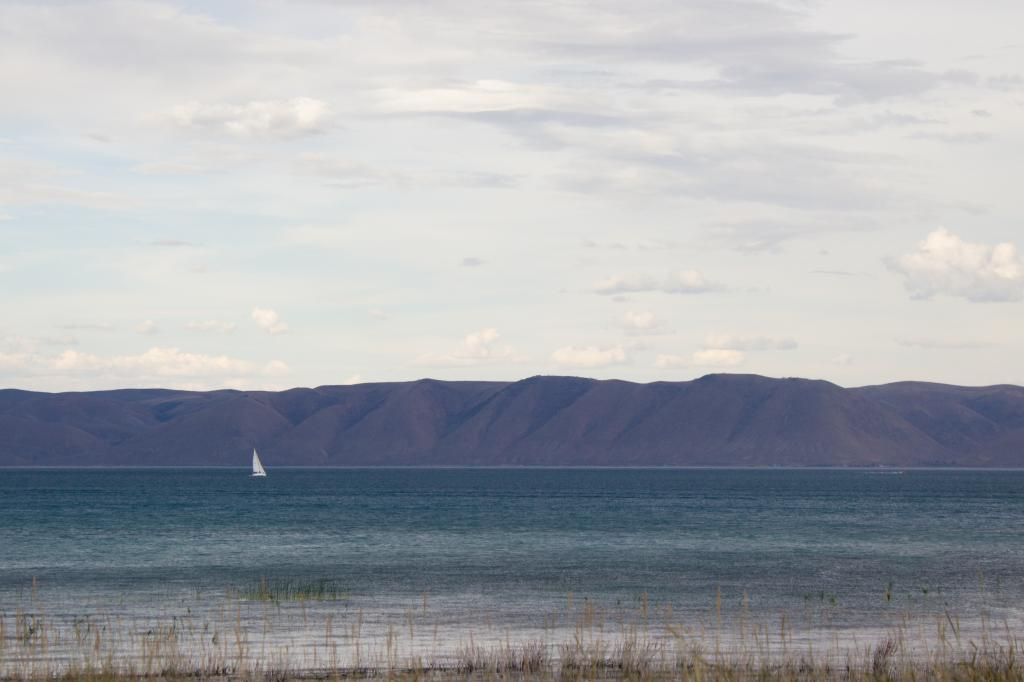 As we were driving home around Bear Lake we got stuck in a little bit of traffic for a few minutes. I looked over at the lake and hurriedly made Bryce roll down his window so I could get this shot from the car. I don't think I've ever been more grateful for traffic :)