Bryce took the MCAT yesterday (Medical College Admissions Test for those wondering). He has been studying for it all summer long. I think I was almost as excited as he was to have it over with. I thought we'd celebrate being done with the MCAT & studying with a little pool party that night.
Since Claire likes the water so much, we thought it would be fun to get a plastic kiddie pool for her to play in. We didn't get a chance to fill it up with water until later in the evening so the water was really cold. The only one that really ended up "swimming" in it was Rory. I splashed around a little in it with Claire, but she was not a fan of the cold water from the hose. We are letting the water get nice and warm in the sun for a couple of days and then we'll try playing in it again with Claire.
Here's Rory enjoying the pool. She was splashing and rolling all over in it. I'm pretty sure she thinks we got it just for her.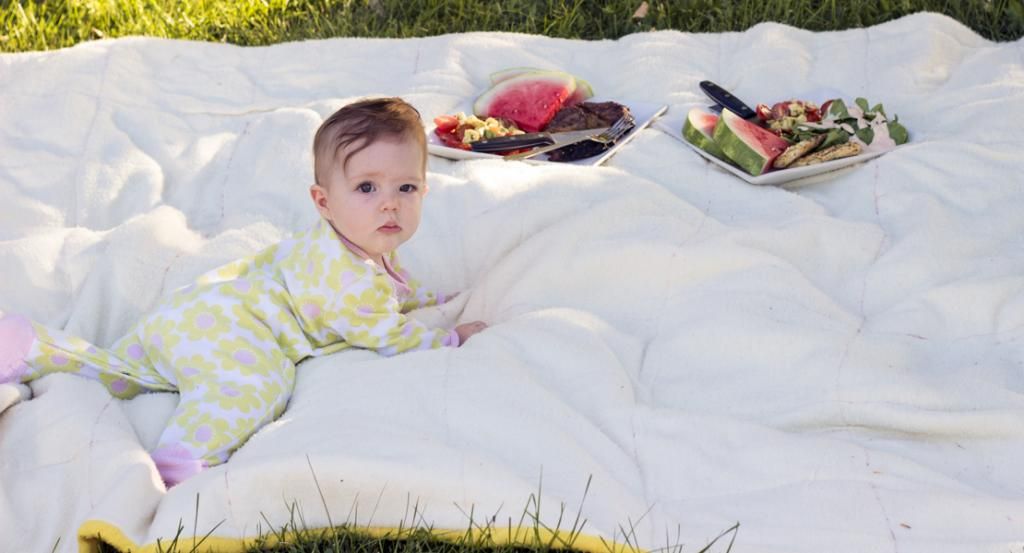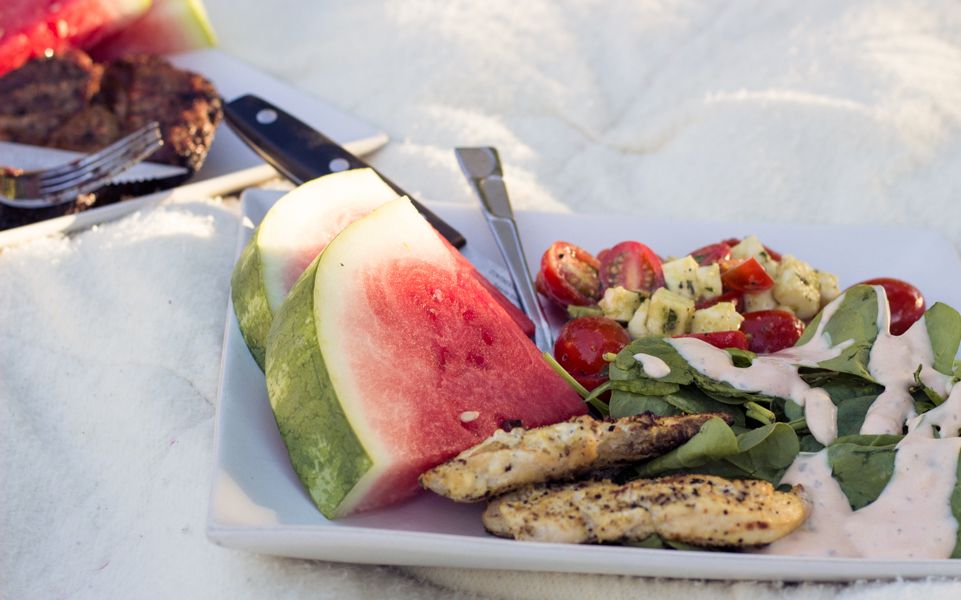 Our dinner included all of the quintessential pool party foods. We grilled marinated steak & chicken, I made a caprese salad, and we had watermelon for dessert. It was super yummy!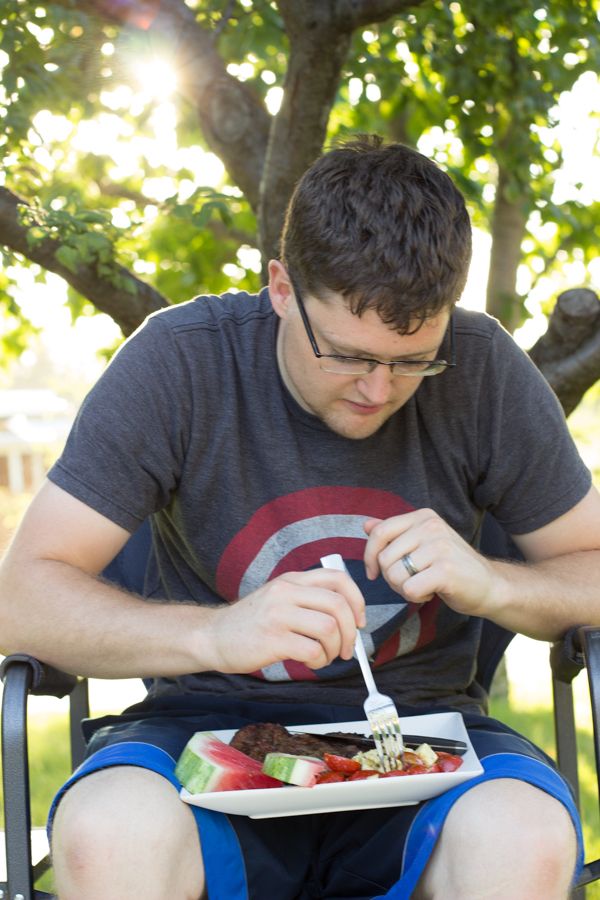 We let Claire gnaw on our watermelon rinds while we ate. She was very happy to feel included!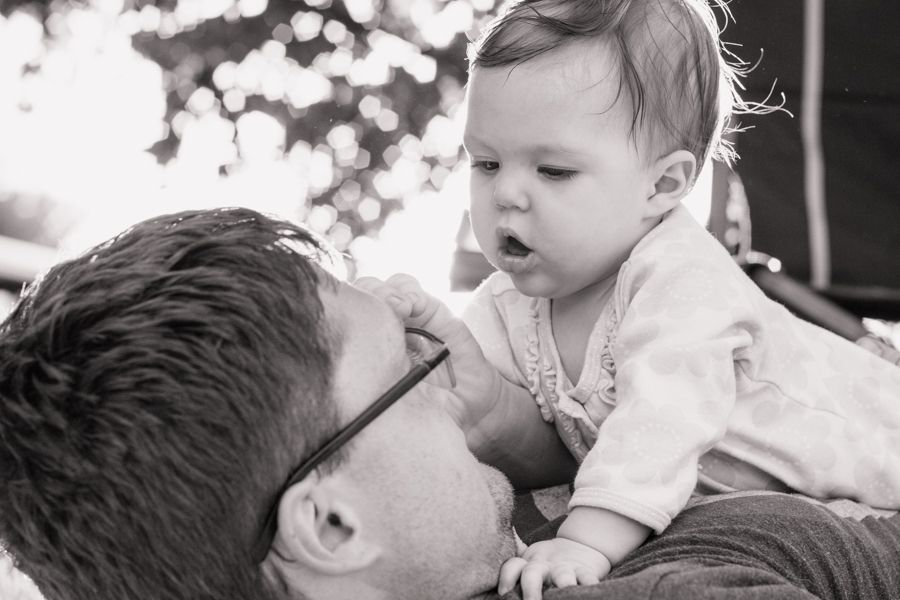 After we ate dinner, we played outside and let Claire stay up a little past her bedtime so we could watch the sun go down. It was so nice to have an evening together where the word study did not come up once! Regardless of where we end up, med school or not, I am so proud of Bryce and how hard he works to achieve his dreams. I'm not sure how, but I really lucked out in the husband department.