Since Claire will be turning 6 months old this Saturday I've slowly been increasing her intake of solids to 2-3 times a day. The only baby food I have bought so far are prunes, all the rest I have made myself. It is so easy to make and so much cheaper than buying it! I have made avocado, banana, sweet potatoes, green beans, and cherries. We have an apricot tree in our yard that is finally ripe, so I made some into baby food today. I thought I'd post the recipe in case any other moms out there want to try their hand at homemade baby food.
You can pretty much adapt this to any fruit/veggie just the cooking method and amount of time will differ.
-Avocados & bananas you don't need to cook; just puree and freeze.
-Sweet Potatoes bake at 350 for 45-60 minutes (until soft). Puree & freeze.
-Cherries bring to a boil in a pot on the stove with a little added water & simmer for 15-20 minutes. Puree & freeze.
-Green Beans steam until tender. Puree & freeze.
First, preheat oven to 350 degrees. Next rinse the apricots really well (I used 8 small apricots and it filled an ice cube tray full). After they are rinsed cut them in half and remove the pits. Add 1/2-3/4 cups of water to a baking dish.
Place the apricot halves in the pan with the skins facing down in the water. Cover the pan with foil and bake for 15 minutes (or until fruit is soft).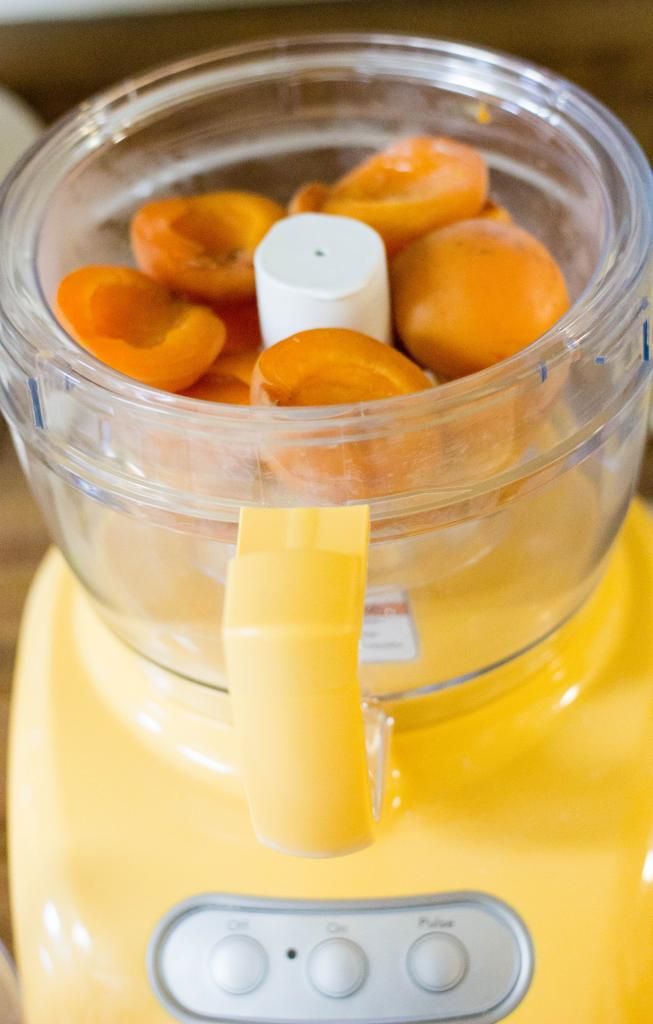 Let the apricots cool for a few minutes and transfer them to food processor or blender. (You can remove the skins or keep them on. I kept them on since they are full of really good nutrients.) Puree fruit until it is desired consistency.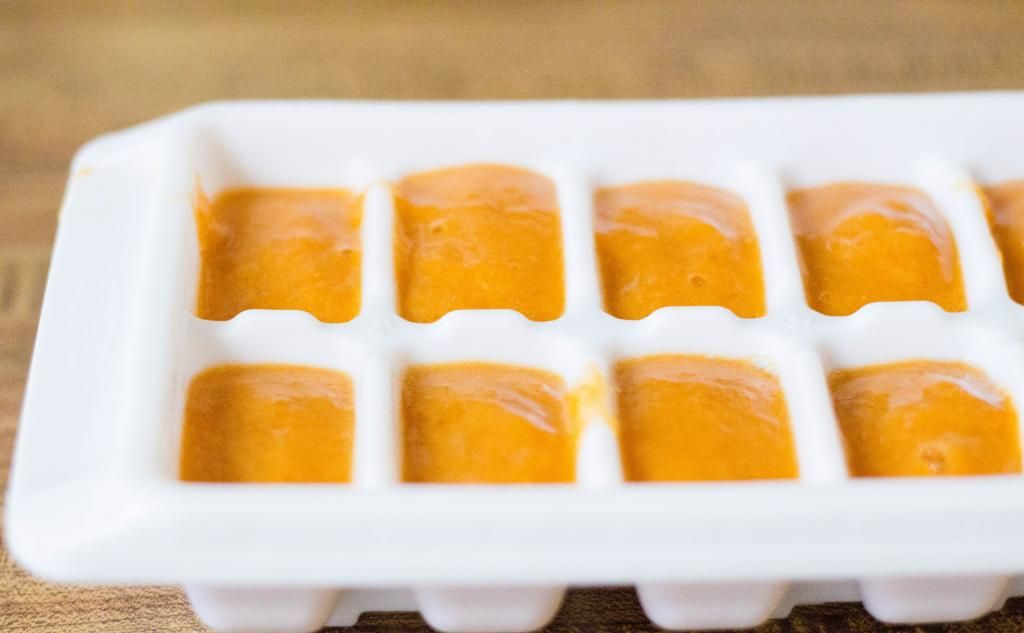 After the fruit is pureed, spoon into ice cube trays. Place ice cube tray in freezer for several hours. After the fruit is frozen remove from tray and store in ziploc freezer bags. And that's it! Super easy, and it makes quite a bit of food. I love that it is frozen so you can still make it when the fruit/veggie is in season even if your baby isn't quite ready for a certain food and use it later. You can store it in the freezer for up to 6 months. When you are ready to use it just grab a square out of the freezer and microwave for 30-45 seconds.