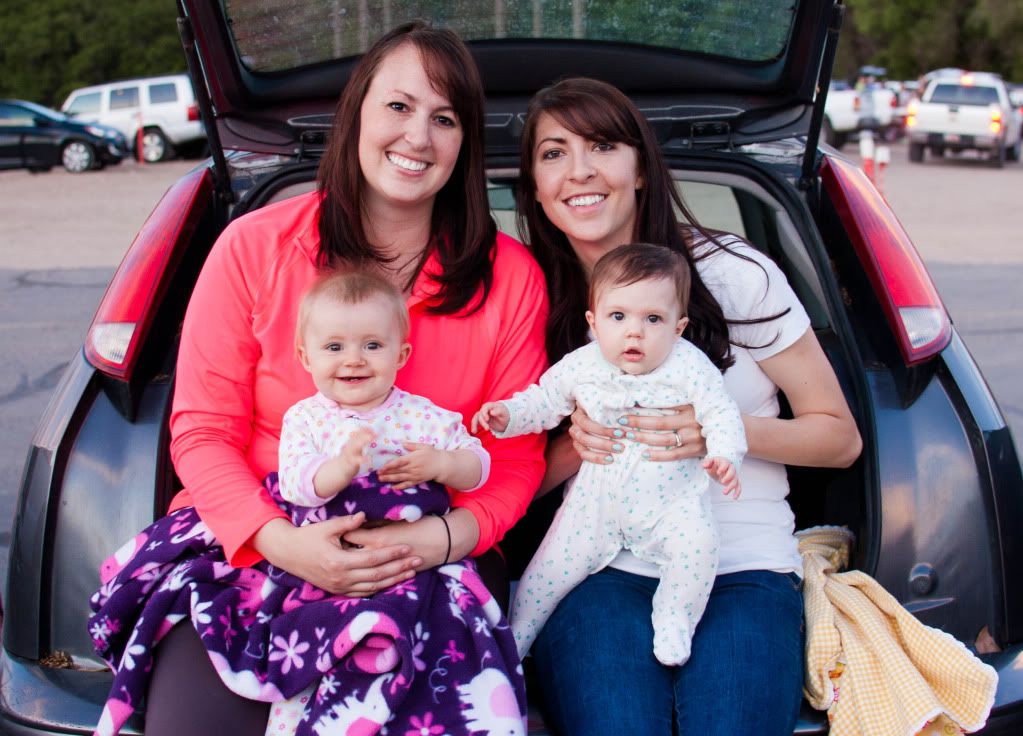 Friday night we went to the drive-in to see Malificent (we start 'em young when it comes to Disney at our house :). My sister came and we both brought our babies. I told Bryce to hurry and take some pictures of us before Claire went to sleep since it was already about an hour past her bedtime (and sure enough she fell asleep about five minutes after these were taken).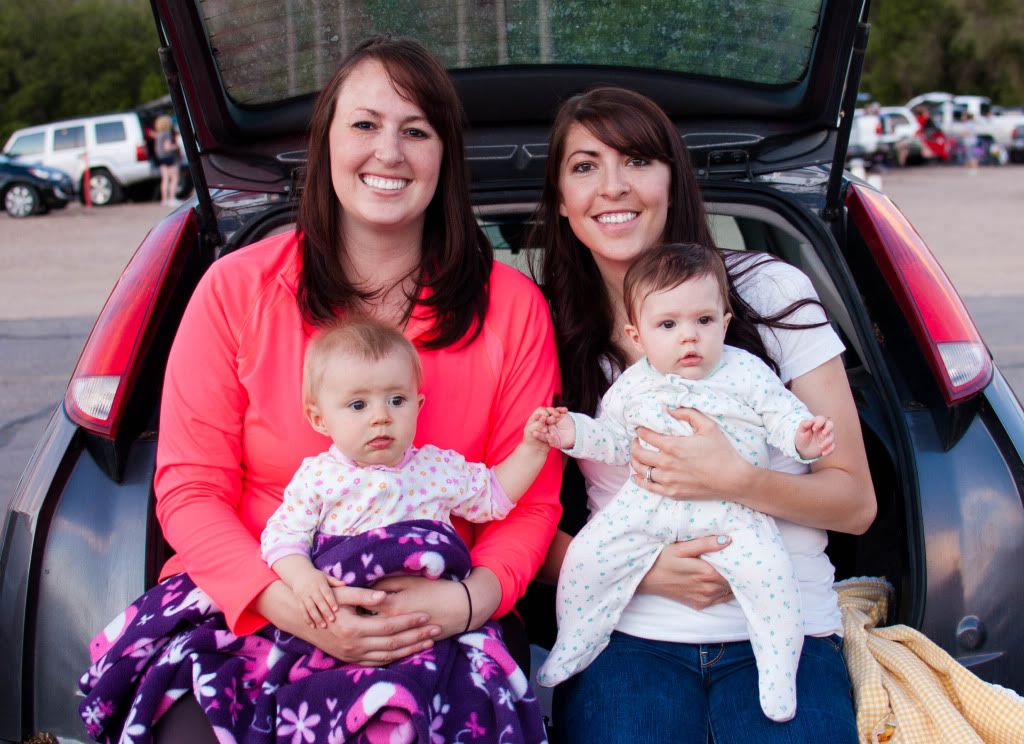 While Bryce was snapping pictures we looked down and saw that Lydia had reached over and grabbed Claire's hand. I about died! It was the sweetest thing ever.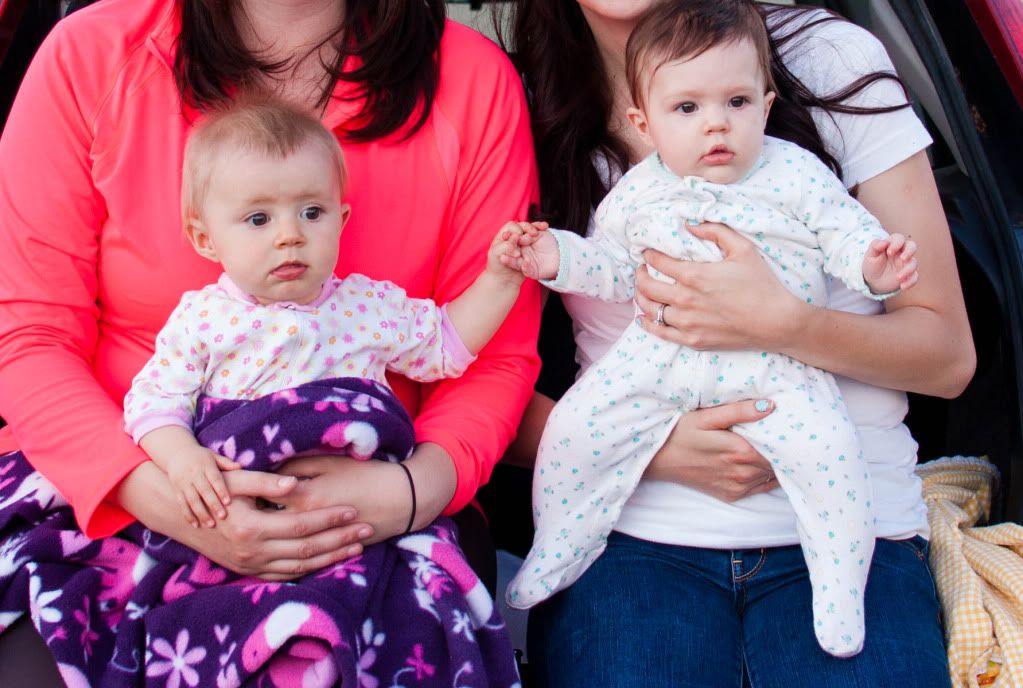 I LOVE these two cute cousins.