I haven't done a Rory post for a long time, basically since I stopped documenting her growth after she turned a year old. I thought I'd post some photos of what we've been up to with her lately and show our other child some love ;)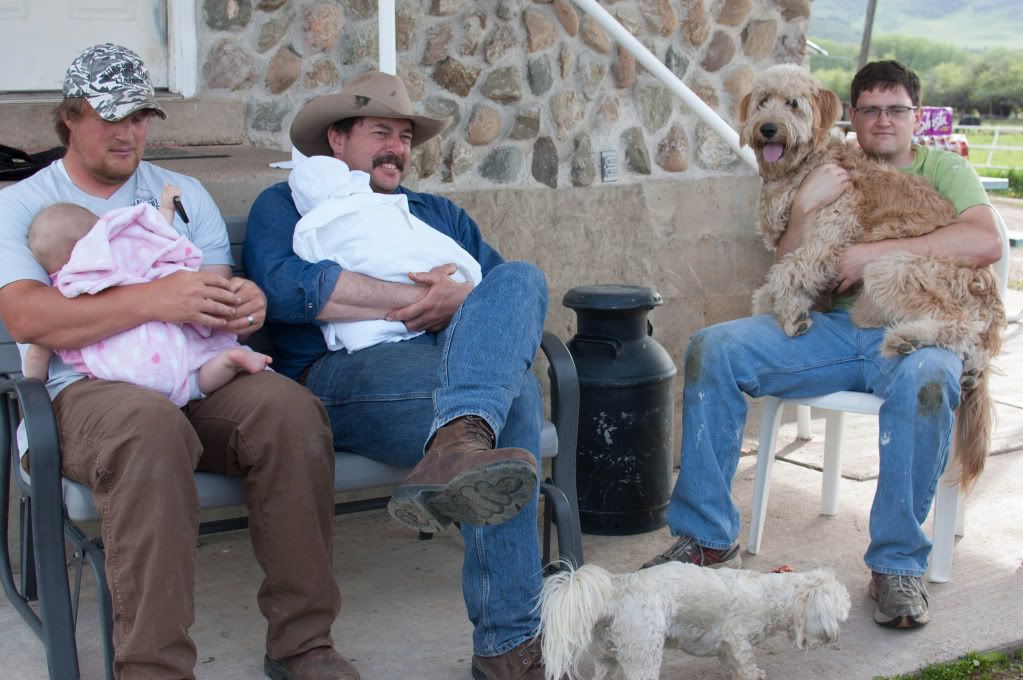 This photo was taken a few weeks ago. My dad and brother-in-law were both sitting on the porch holding babies. Bryce felt left out so he pulled Rory up on to his lap for some cuddle time.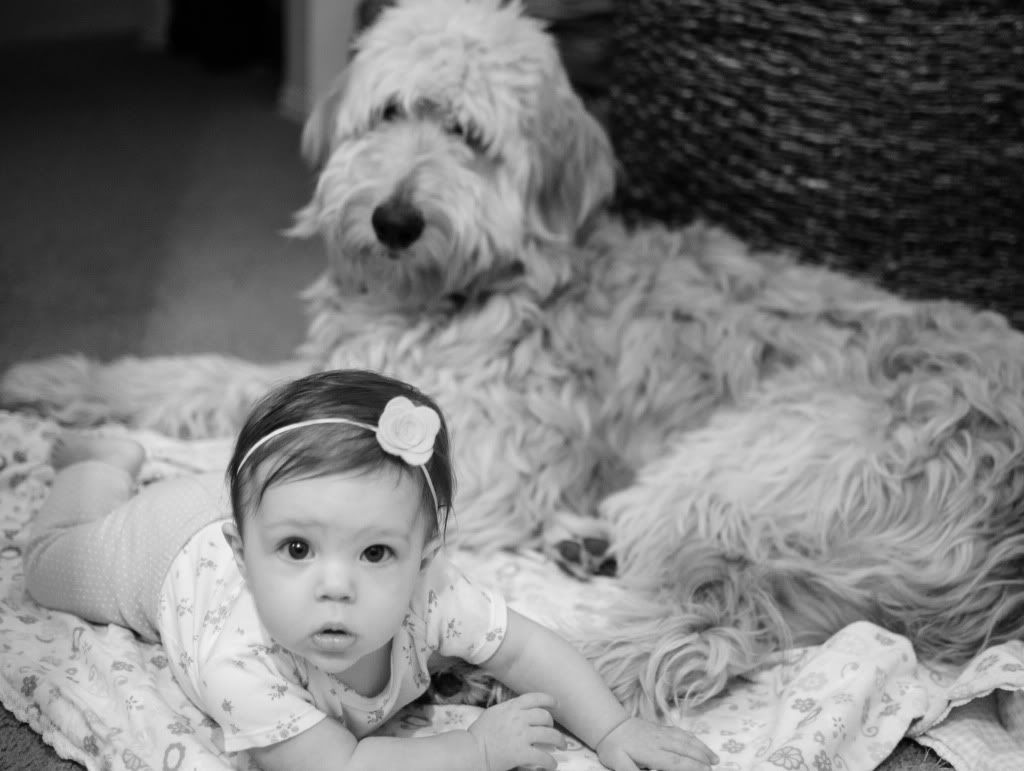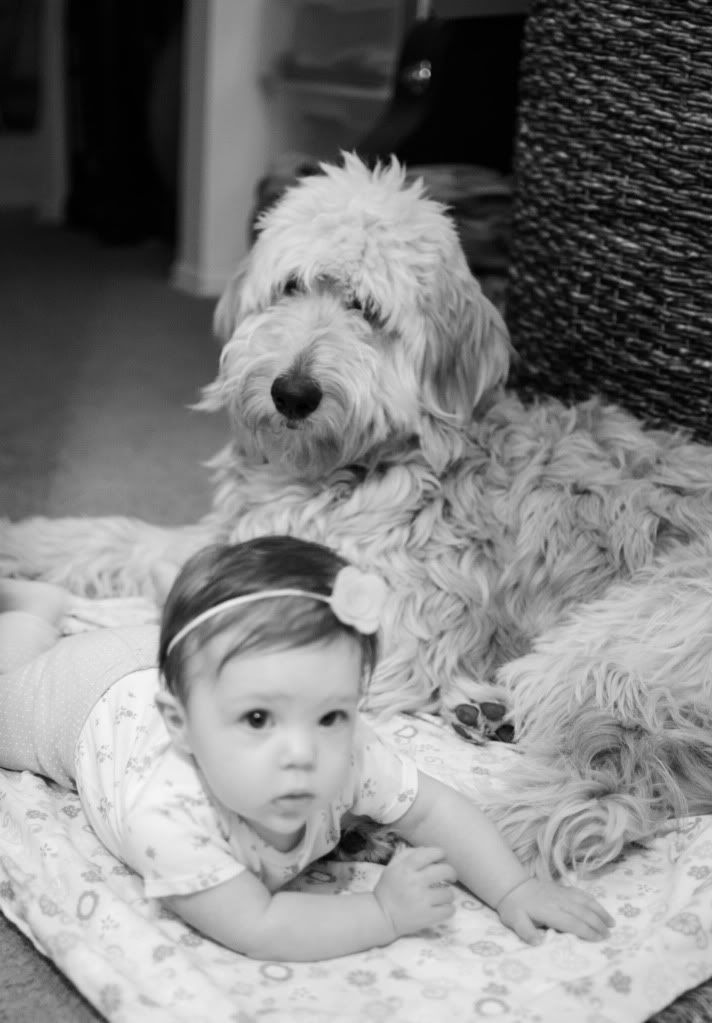 This happens quite a bit around our house. Whenever I lay Claire on a blanket on the floor Rory sneaks over and lays by her too. It's pretty cute, but Rory has an ulterior motive. As soon as I pick Claire up to go change her diaper or something, Rory sprawls out and takes over the blanket as her own.
Rory just being her usual spazzy self.
I took these pictures last weekend at Bryce's parent's house. All of the grandkids were swinging so naturally Bryce had to join in and make sure that he and Rory both got turns!
Even though I don't post as much about our Rory girl anymore we are still crazy dog people who take our dog everywhere with us and think of her as another child in our family :).