Bryce turned 24 years old on Tuesday! He chose Buffalo Wild Wings for his birthday dinner. We ordered 50 wings to go--lots of leftovers :)-- and ate at home while we watched 'The Secret Life of Walter Mitty'.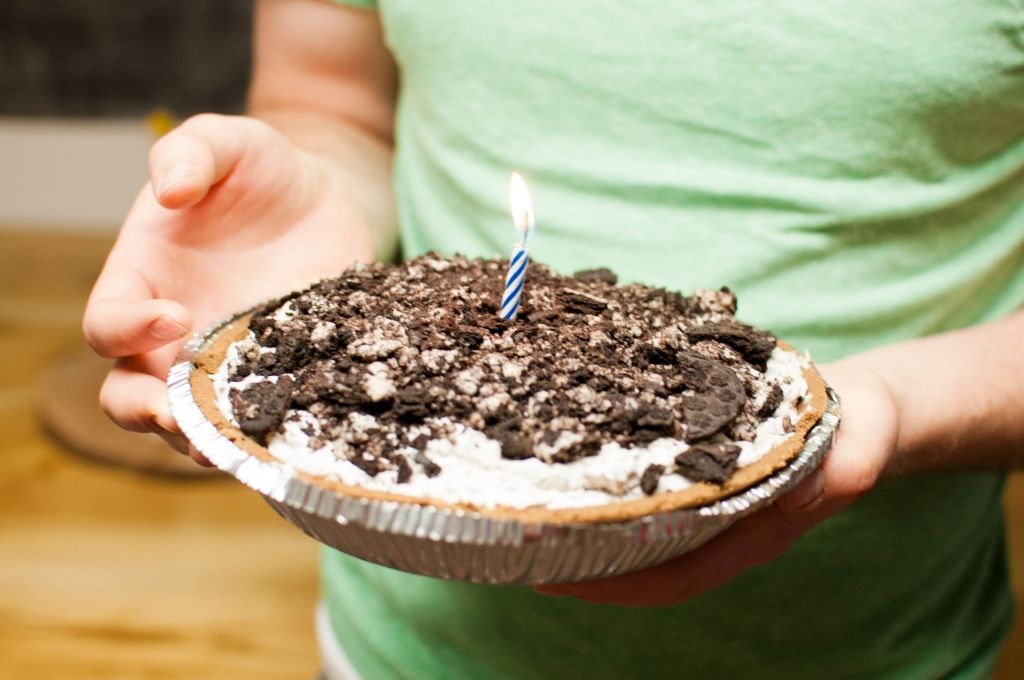 We finished off dinner with a homemade oreo cheesecake that I made for him. We're continuing the celebrating on Saturday with plans to go to Scheels where Bryce will pick out his birthday gift (he's very indecisive and still hasn't chosen what he wants).
Happy Birthday Brycer! I hope I get to spend at least 50 more with you!