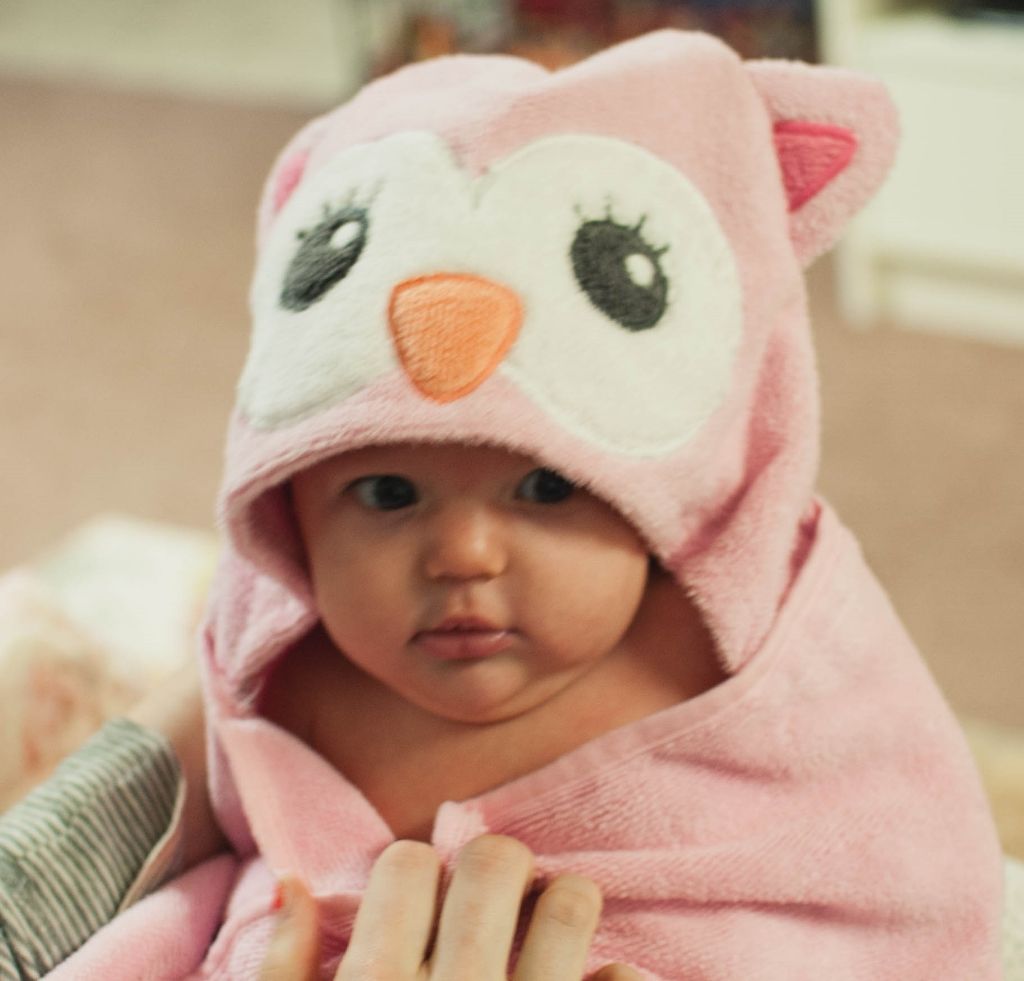 Bryce took these pictures last week after one of Claire's baths.
Bath time has easily become one of our favorite parts of the day. Claire loves it and gets so excited. She kicks her legs, splashes her arms, and gets water everywhere. Whoever is bathing her just plans on getting really wet. She is so happy afterwards and she loves getting all snuggled up in her towel.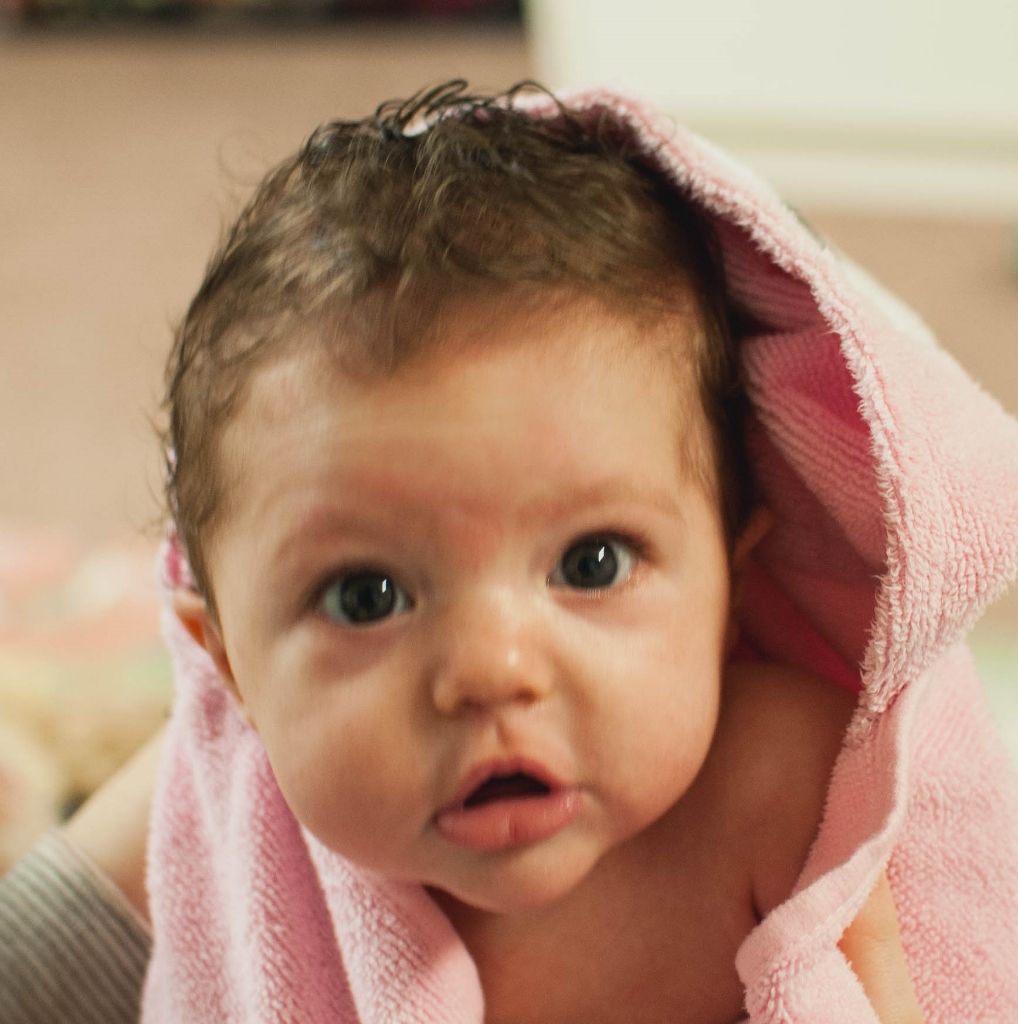 A little known fact to most people is that Claire's hair is pretty curly when it is wet. It's so soft and fine though, that once it dries it goes mostly straight with a little wave. I'm hoping the curl will stay when she is older and doesn't have such baby-fine hair anymore. I think she looks just like Bryce when her hair is curly!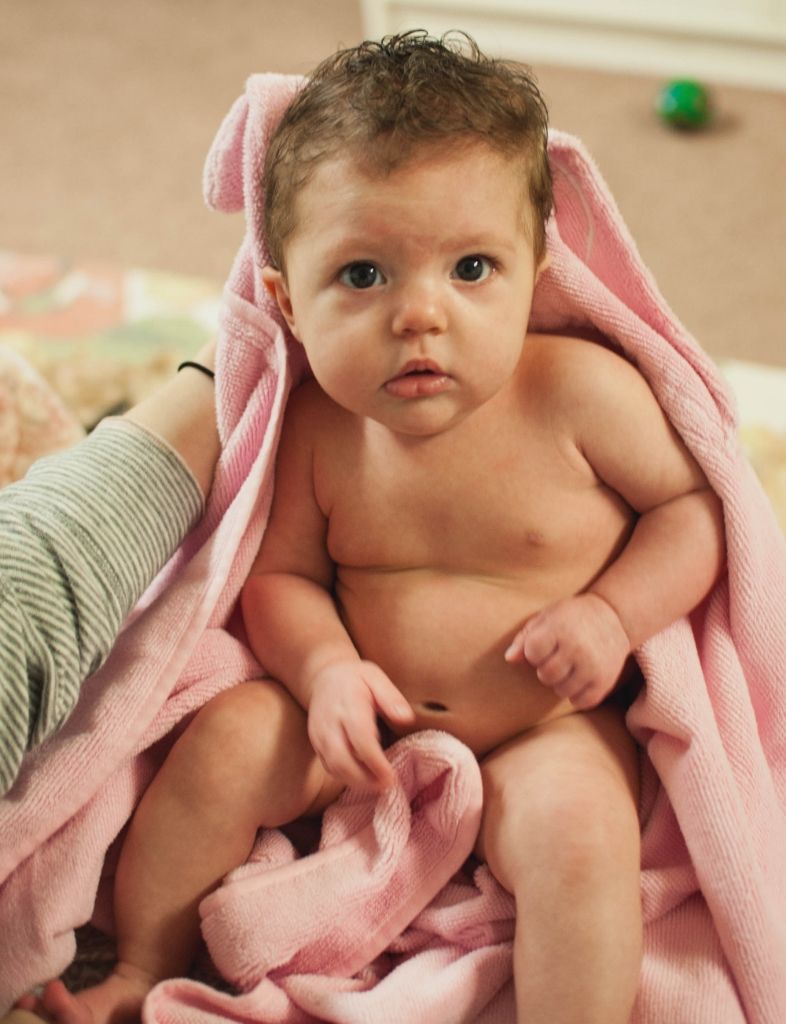 I always get my best roll inspection done when I'm drying her off. She is getting a fairly notable amount :) Goodness, just look at that cute girl. This is what dreams are made of.