Last week was Bryce's spring break. He had the entire week off from school and work. It was so nice to have him home! The first order of business was to give our poor shaggy dog a haircut.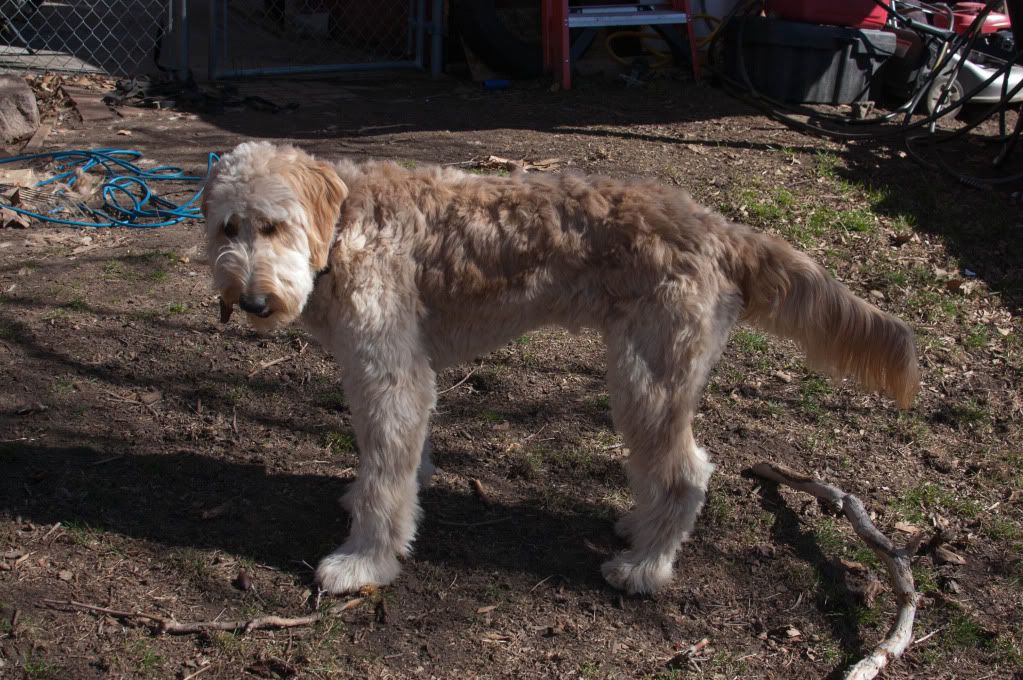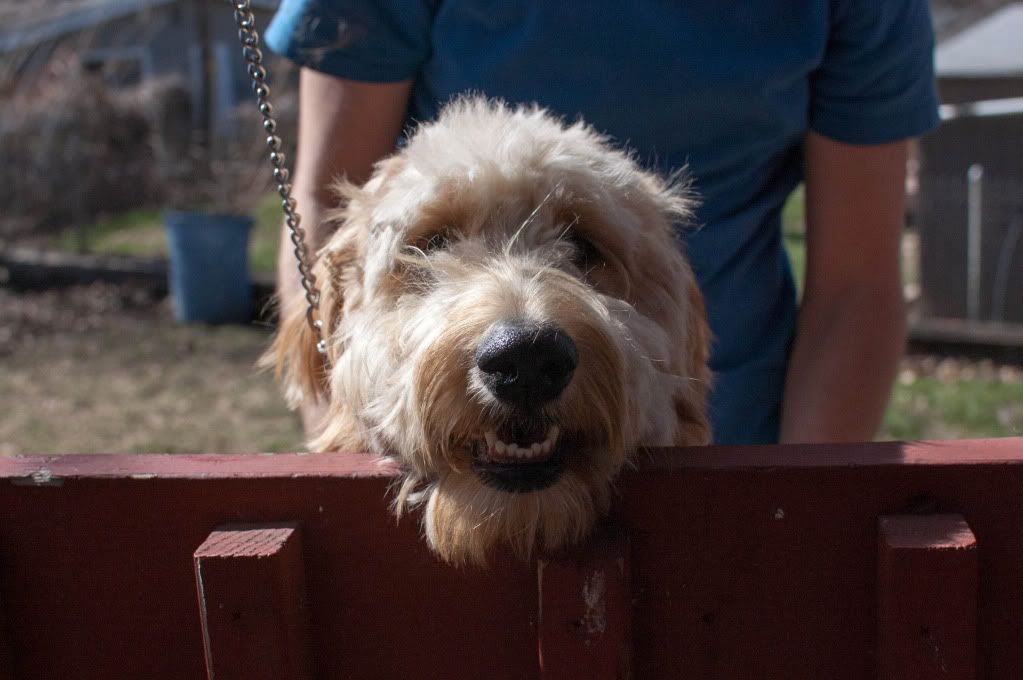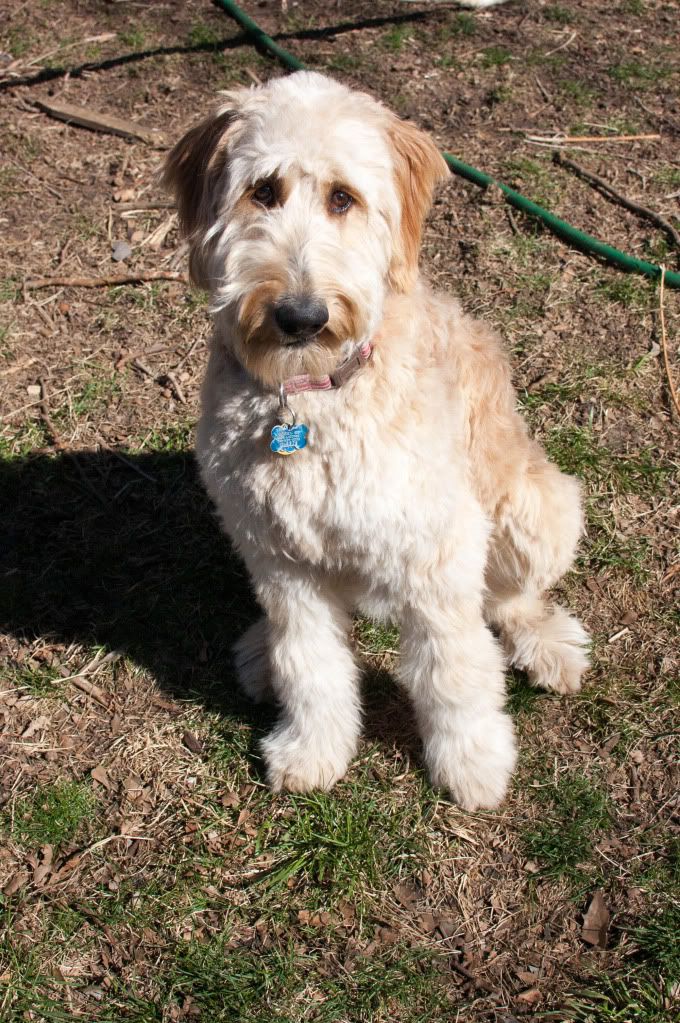 Bryce did a great job. Rory looks pretty cute with her new haircut and I think she likes not being so hot all the time now that she doesn't have so much hair!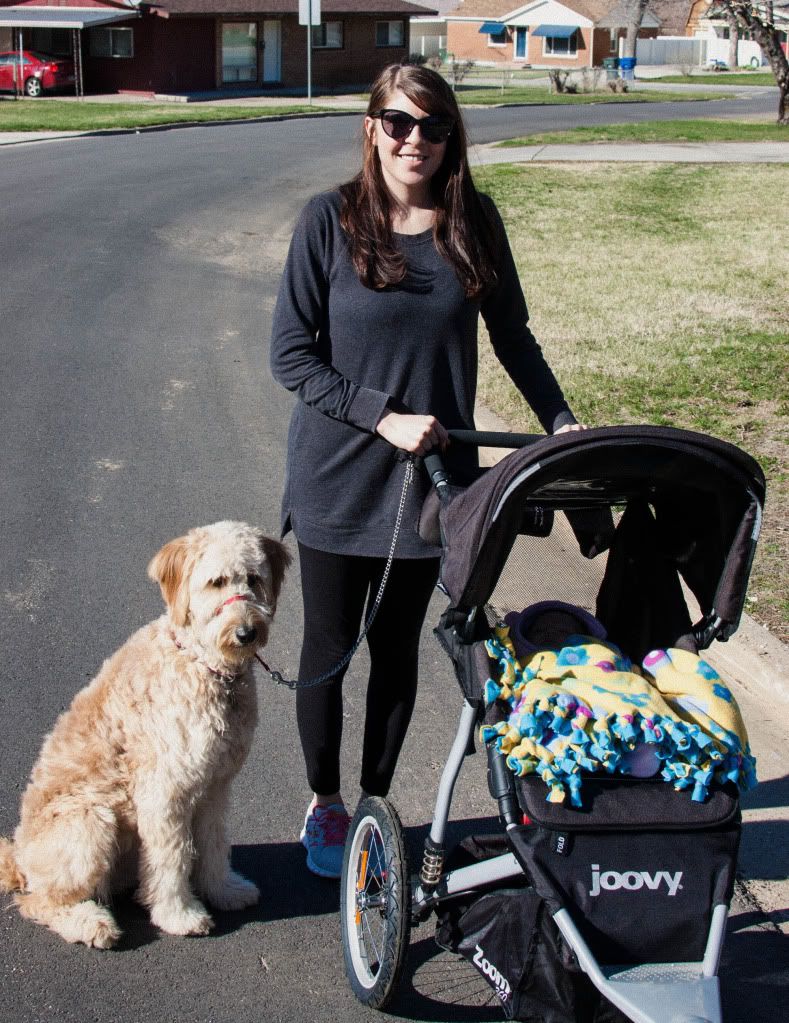 We tried out our stroller for the first time and went for a walk (a really short one) around our neighborhood. My leg has recovered enough that I can now walk with shoes on (hooray!). I'm getting more feeling and movement back but my leg is still really weak. Only some of the muscles and tendons are working so I still have to walk really slowly and still with a limp. I'm getting a brace, hopefully this next week, to help me walk a little better and I am so excited for it!
We spent the rest of Spring Break watching movies, doing puzzles, and sleeping in. My favorite part was having Bryce around so much and getting to watch him spend lots of time with our daughter!