Claire is 7 weeks old today. This past week she started smiling (at us and not just in her sleep) and it is my favorite thing! I spend a lot of time trying to get her to smile now (basically the whole time she is awake). Every time she does it I just giggle and smile back at her. It is the best feeling ever. She has also started sleeping for longer stretches at night. She usually sleeps for 6 or 7 hours and just wakes up to eat once around 4 or 5 a.m. She's never really been too difficult at night. Even when she was eating every 3 or 4 hours at night she's always gone right back to sleep after she eats, but the longer stretches of sleep have been so nice!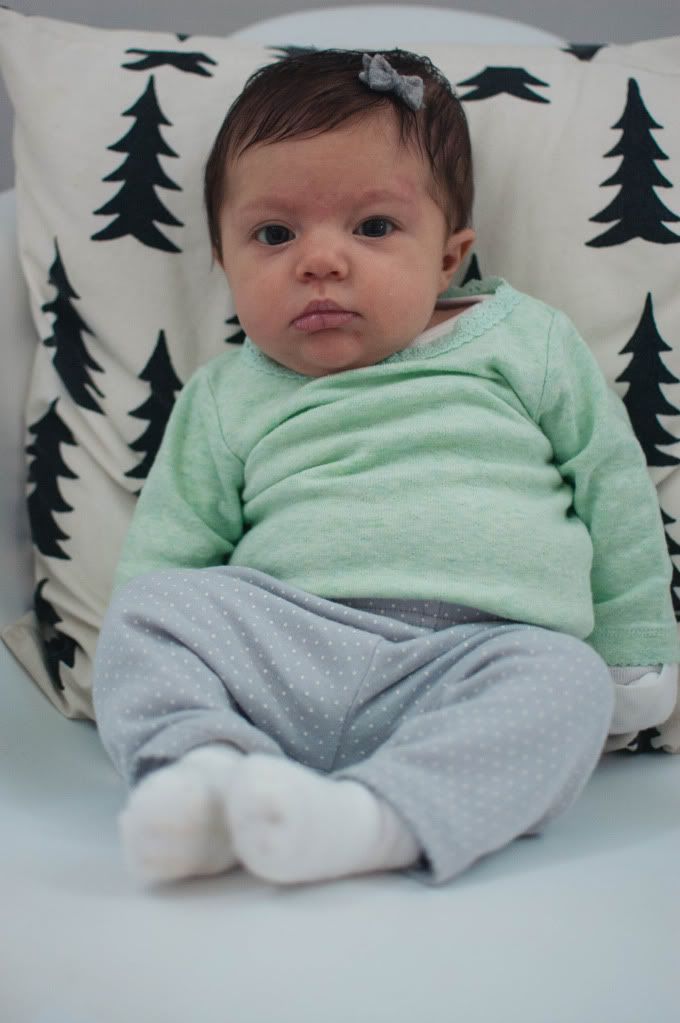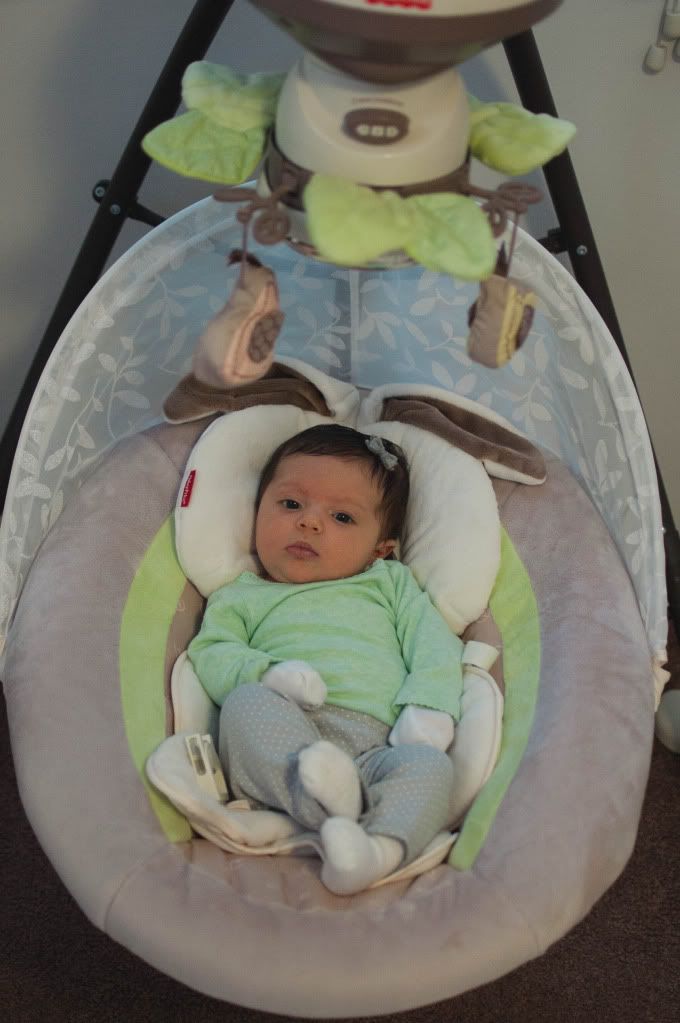 Claire still really loves her swing--I do too :). It's nice to be able to put her in her swing and have a few extra minutes to get things done around the house. She loves to talk and smile at the mobile and mirror.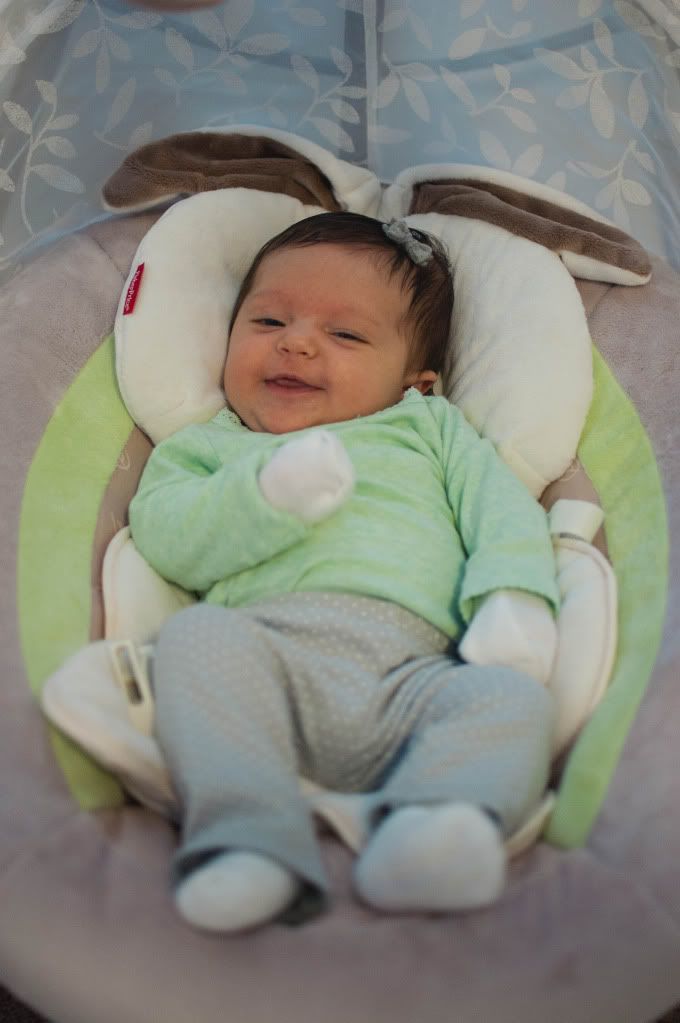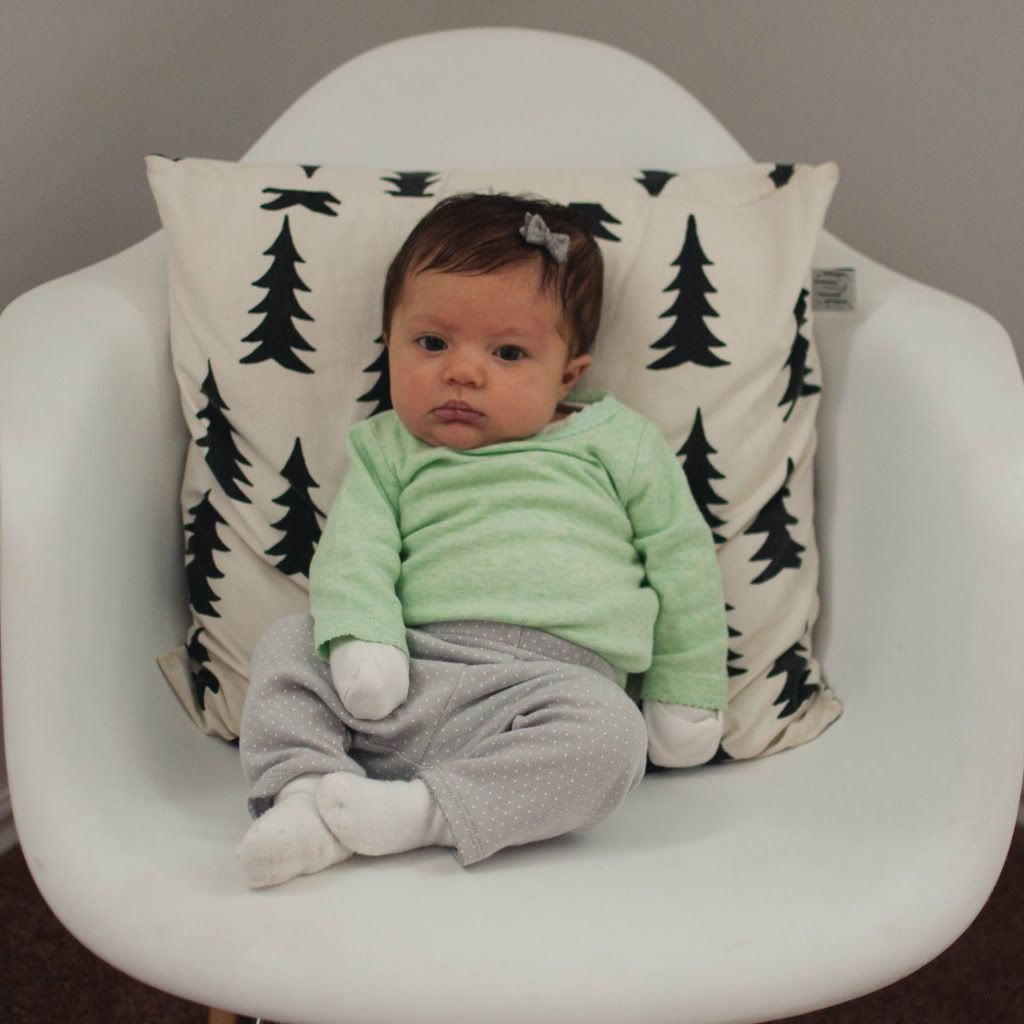 She still gives me this serious face a lot which makes it even funnier when she smiles. She will look at me all seriously while I'm talking to her and all the sudden break out into a big grin. I know I say this in pretty much every post, but I love being a mom so much. I have never been happier!