Born on January 19, 2014 at 1:05 p.m.
7 pounds 6 ounces 19 1/2 inches long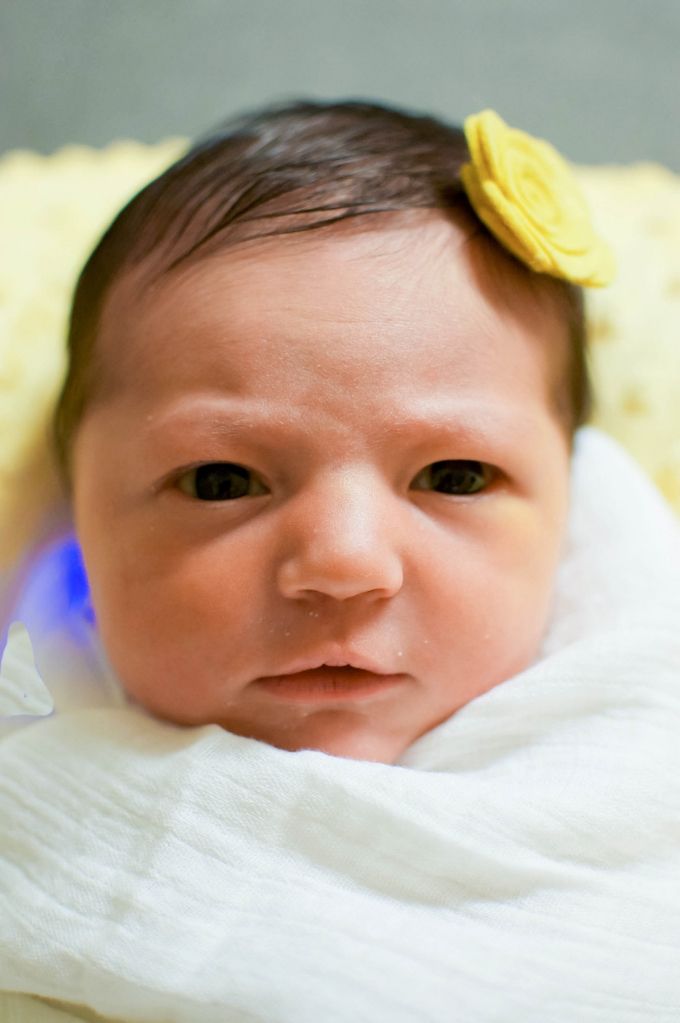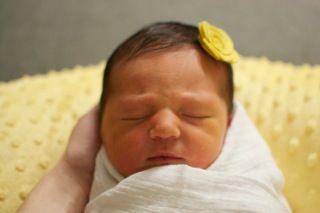 Our sweet little girl was finally born this past Sunday! We couldn't be happier and we are so so in love. She surprised us all with a full head of long dark hair! We are happy to be home and adjusting. Claire is the sweetest baby and is so good. We couldn't have asked for a more perfect baby. I thought I would quickly post some pictures of Claire in her coming home outfit while I have a little bit of time during her nap. When I have more time I will post all the pictures from her birth day. For now I just wanted everyone to get a chance to see our cute girl!
Also for those wanting an update on me (I had some complications with the epidural hitting some nerves). After delivery when the epidural should have worn off my legs remained completely numb from the knees down and I could not move my feet or toes at all. I had two MRIs that came back clear so that ruled out anything requiring surgical intervention and the doctors determined the nerves just have to regenerate over time. The feeling returned to my left leg on Tuesday and I have full mobility with that leg. My right leg is still numb from the knee down and I still can't move my feet or toes. I was sent home with a walker, and I have follow up appointments with my OB and a neurologist, but for now I have been told the feeling will return but it could be a matter of days, weeks, or months. Unfortunately there is no certainty on time frame. We are figuring out a routine for me to be able to get around the house and still take care of Claire and we are doing okay. We are hoping and praying my right leg will return to normal sooner than later. If you have an extra prayer send one our way!