Today I had the day off of work, which doesn't really happen for me in the middle of the work week unless I'm sick or it's a holiday. I had my target ultrasound today and the appointment was right in the middle of the day so it was easier to just take the whole day off. My doctor's appointments with my OB are usually on Fridays after work, but this one wasn't with my usual OB and could only be scheduled Monday through Thursday. I really wanted Bryce to go with me to this appointment and today worked out the best with his schedule. It turns out a Tuesday off was just what I was needing. I was able to get so much done! First of all I was able to sleep in until eight thirty, and it was soo nice!
I straightened up my house, put a roast in the crock pot, showered, and got ready for the day all by eleven o' clock.
Then I took Rory out for a long walk and we enjoyed the lovely weather. After we got back from our walk I quickly ate lunch and then left to pick Bryce up and head to our appointment.
Our appointment went great! Our little girl is looking perfect and is still growing right on track.
If you can't tell I am holding up a picture of our baby girl's face. I think she is pretty cute. I love her so much already. Our appointment was about an hour long and they recorded it all on our dvd we take to every appointment. I'm excited I will have some fun footage of our little girl I can watch whenever I want. We were able to get some really good pictures of her too. All of the detail you could see was amazing!
After the appointment I dropped Bryce off back at school and did a little shopping. Unfortunately, the shopping wasn't really for anything fun just a few groceries and a garbage can with a lid for our bathroom to keep Rory from getting into it. I did buy a bag of Reese's though to make the trip worthwhile.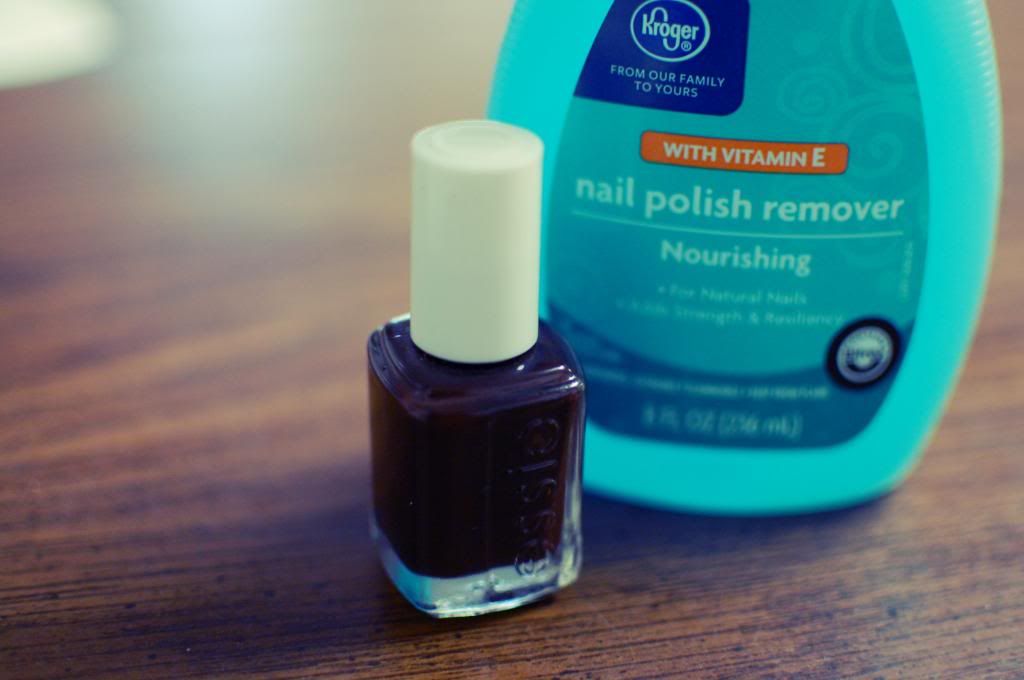 I spent the rest of the day at home getting a few other things finished that have been on my to-do list for a while. I even took the time to paint my nails. The shade I chose is called "Lady Godiva". I thought it was very fitting for fall. Today was just too good. I loved my day off! Hopefully it will boost my spirits enough to get me through the rest of the work week.